Wisdom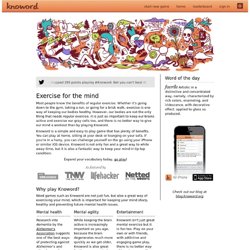 @liamonpie : @sighkian go to sleep thts what im gna do or u can read larry smut http://t.co/i8rYfjwVNn or play this its addictive http://t.co/2ZWzzO9V03 Most people know the benefits of regular exercise. Whether it's going down to the gym, taking a run, or going for a brisk walk, exercise is one way of keeping our bodies healthy. However, our bodies are not the only thing that needs regular exercise. It is just as important to keep our brains active and exercise our gray cells too, and there is no better way to give our mind a workout than by playing Knoword. Knoword is a simple and easy to play game that has plenty of benefits.
This page illustrates that our visual perception cannot always be trusted. The components of an object can distort the perception of the complete object. Our mind is the final arbiter of truth. Most optical illusions are the result of 1) incongruent design elements at opposite ends of parallel lines, 2) influence of background patterns on the overall design, 3) adjustment of our perception at the boundaries of areas of high contrast, 4) afterimages resulting from eye movements or from kinetic displays, or 5) inability to interpret the spatial structure of an object from the context provided by the picture. Optical illusions have been studied for millenia.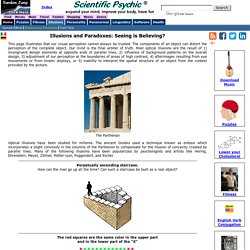 SmokeyBear.com - Only You Can Prevent Wildfires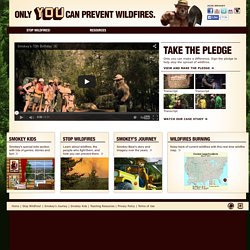 Only you can make a difference. Sign the pledge to help stop the spread of wildfires. Smokey's special kids section with lots of games, stories and fun! Learn about wildfires, the people who fight them, and how you can prevent them.
Share my father always said, "early to bed and early to rise makes a man healthy, wealthy and wise." it was lights out at 8 p.m. in our house