Get Smart
Intermission: Three Minute Philosophy (Kant Edition) - Culture
Latest Projects Click Here to Buy "This is a wondrously thought-provoking book. Unlike other social theorists who either mindlessly decry or celebrate the digital age, Rushkoff explores how it has caused a focus on the immediate moment that can be both disorienting or energizing. In an era that seems intent on deleting the art of narrative, Rushkoff creates a narrative of the way we now live." – Walter Isaacson "One of the most important and instructive books of our times," (Wired), is now available in a brand new paperback edition for under ten dollars.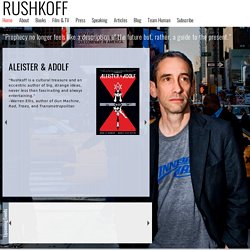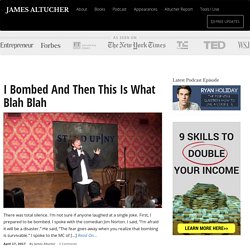 I've never read a book on sales. They seemed corny. Like many people, I always looked down on the concept of "selling."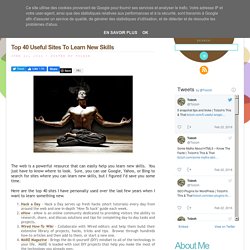 The web is a powerful resource that can easily help you learn new skills. You just have to know where to look. Sure, you can use Google, Yahoo, or Bing to search for sites where you can learn new skills , but I figured I'd save you some time.
A Lesson on Elementary, Worldly Wisdom As It Relates To Investment Management & Business Charles Munger, USC Business School, 1994 I'm going to play a minor trick on you today because the subject of my talk is the art of stock picking as a subdivision of the art of worldly wisdom. That enables me to start talking about worldly wisdom—a much broader topic that interests me because I think all too little of it is delivered by modern educational systems, at least in an effective way. And therefore, the talk is sort of along the lines that some behaviorist psychologists call Grandma's rule after the wisdom of Grandma when she said that you have to eat the carrots before you get the dessert.