Get Smart
Intermission: Three Minute Philosophy (Kant Edition) - Culture
Latest Projects Generation Like explores how the perennial teen quest for identity and connection has migrated to social media — and exposes the game of cat-and-mouse that corporations are playing with these young consumers. Premieres February 18 on PBS Present Shock: When Everything Happens Now Click Here to Buy "This is a wondrously thought-provoking book.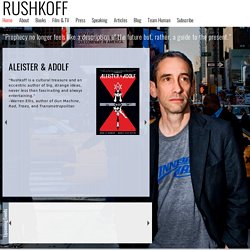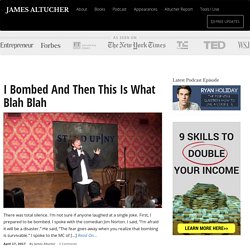 Dan Harris, the anchor of the ABC show Nightline, had a total panic attack on TV in 2005 in front of 5 milion people. He simply shut down and couldn't continue while live on the air. Everybody saw it and he thought his career would be over.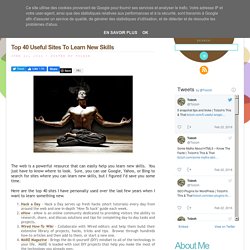 The web is a powerful resource that can easily help you learn new skills. You just have to know where to look. Sure, you can use Google, Yahoo, or Bing to search for sites where you can learn new skills , but I figured I'd save you some time.
A Lesson on Elementary, Worldly Wisdom As It Relates To Investment Management & Business Charles Munger, USC Business School, 1994 I'm going to play a minor trick on you today because the subject of my talk is the art of stock picking as a subdivision of the art of worldly wisdom. That enables me to start talking about worldly wisdom—a much broader topic that interests me because I think all too little of it is delivered by modern educational systems, at least in an effective way. And therefore, the talk is sort of along the lines that some behaviorist psychologists call Grandma's rule after the wisdom of Grandma when she said that you have to eat the carrots before you get the dessert.