Crafts
Happy Hour Projects: Wire Wrapped Tree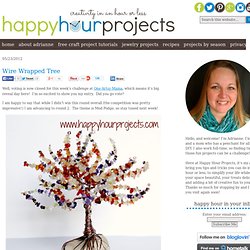 Well, voting is now closed for this week's challenge at One Artsy Mama, which means it's big reveal day here! I'm so excited to show you my entry.
Cocoagraph - Chocolate Photograph Co.Cocoagraph - Custom Chocolate Photograph Bars
I have a super busy week planned, so I thought I'd get a jump on posting. I love it when I find an idea that I can easily copy replicate. Not so long ago, I found a photo on Pinterest that showed a Pride and Prejudice quote, written onto a white mug.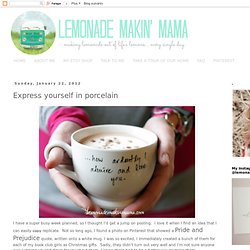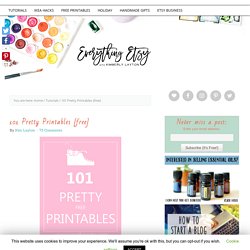 These pretty printables are fabulous and free…you can't go wrong with that!
Halloween Crafts on Pinterest - Being Alison
Make a mailable slice of cake I have so many friends and family members that always say "I wish you could mail me a birthday cake!" ... well, now I can send them a slice.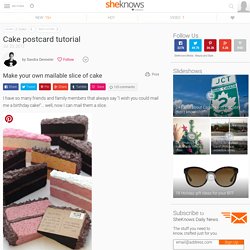 How to cut glass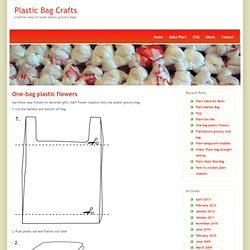 One-bag plastic flowers
Use these easy flowers to decorate gifts.
We all know with craft blogs that original ideas are often hard to come by, we find ideas we love and make them our own but we didn't come up with the idea ourselves.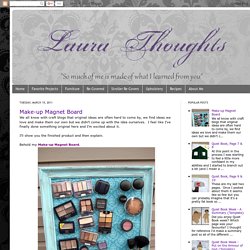 Edit Article Edited by Sondra C, Jack Herrick, Krystle, Dave Crosby and 94 others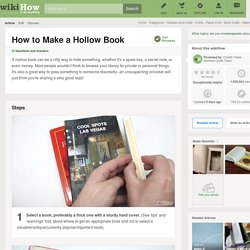 By Jenny Ryan Many times when I'm at the grocery or drug store, I can't resist throwing a few scented votive candles in my cart. When I'm ready to burn them, it's easy enough to sit one on a cute little vintage china saucer, but I recently decided to try and find a fancier display solution for them.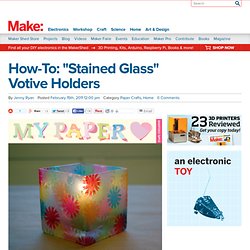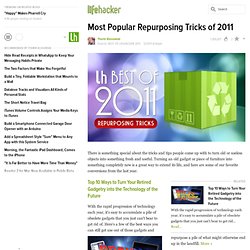 There is something special about the tricks and tips people come up with to turn old or useless objects into something fresh and useful. Turning an old gadget or piece of furniture into something completely new is a great way to extend its life, and here are some of our favorite conversions from the last year.
Via: amy-newnostalgia.blogspot.com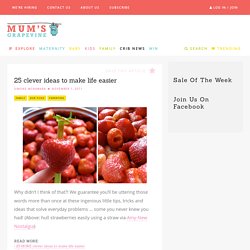 08.09.09 | by Erik Anderson Whether it's product branding, package design or projects for ourselves, we're pleased when we find a solution that's very effective and creative, while keeping resources to a minimum. This idea is very inexpensive idea and it's a great way to recycle a wine bottle. See how this simple idea inspired this brand and wine bottle design. It's been a record year for mosquitoes here in Indianapolis, Indiana and I'd been wanting to add some Tiki-esque torches to the patio to combat the little buggers, and add a little ambiance. After searching the world over to find a torch that was affordable and atypical I came to the conclusion that unless I wanted wicker or bamboo, I needed to be a bit more resourceful.