Motivation_Blogs
Communciation skills, public speaking, conflict resolution and negotiating: express yourself
Express Yourself to Success is designed to be your online source for exceptional verbal and non-verbal communication and interpersonal leadership skills. Our goal is to provide you with a useful selection of practical and valuable information and advice on the essential soft skills that are not only in high demand but also are increasingly becoming a requirement in today's workplace. To make this happen, we're in the process of bringing together industry experts in every communications niche and together, we're offering an array of premium communication resources that, when learned and acted upon, can help you excel in your career. We look forward to working with you to expand your skills and enhance your ability to work effectively with your colleagues, peers and staff. Take a moment now to sign up, using the form below, to receive your free twice-weekly newsletter and your free eBook Be Liked, Respected and Valued.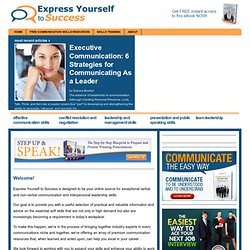 Gallo Communications
The "Lessig Method" of presentation is not an official method per se, but many people who know about the work of Stanford law professor, Lawrence Lessig, have been inspired by his presentation style and informally refer to his approach as something unique indeed. Those who have seen Lessig present have been talking about his approach for a while. David Hornik at VentureBlog wrote a post entitled Putting the "Power" in Powerpoint over two years ago. In this post he heaps praise on the presentation style of Lessig. Hornik says Lessig's presentations "are a fantastic combination of content, art and brand...." James MacLennan may have been the first to put a label on Lessig's presentation style, calling it the "Lessig Method" which he likens to the Takahashi Method in Japan because Lessig's slides often contain just a single word, short quote, or a photo.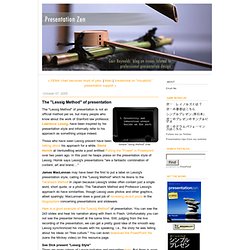 BetterListen!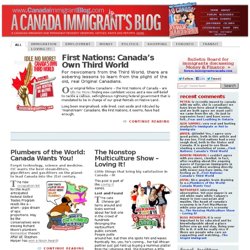 A Canada Immigrant's Blog
With virtually no opposition or objections, how an unstoppable government is successfully 'purifying' Canada into an unwelcoming nation of the few and selected. A nation . I imagine that's how the banner must read at the monthly Conservative Cabinet meetings somewhere over the in Alberta. But more on that later. Canada — the country I immigrated to with a — is being day-light of its peaceful, tolerant, welcoming and kind-hearted persona that
0inShare By Liliana | April 26, 2010 | BPM, Solutions In today's job market, many employees are concerned about their job security (and rightfully so!). So how do you motivate employees to achieve in an unstable job environment?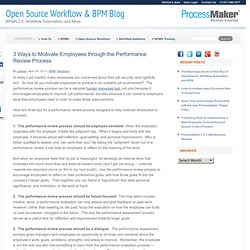 3 Ways to Motivate Employees through the Performance Review Proc
"Oh, outcast of all outcasts most abandoned! —to the earth art thou not for ever dead?" Returning to the Smashing Facebook meme — a meme of my own imagining, I acknowledge — it struck me that Edgar Alan Poe might shed light on the matter. Poe understood the psychology of social media when Mark Zuckerberg's great-great-great-grandfather was still in short pants. Just yesterday, an acquaintance of mine let it be known that he was, as he put it, "off the Book."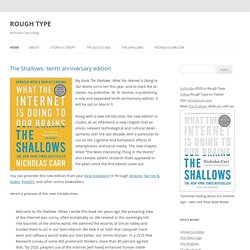 Strategy - Value Creation Models & Methods A-Z What is Value Based Management? Why Value Based Management? 3C's model Ohmae