Crafts/Design
C.R.A.F.T.: 20 Unique Pumpkin Ideas
Japanese Kusudama, this tutorial is featured on Craftuts
Paper Flowers - Anyone Can Do That | FindInspirations.com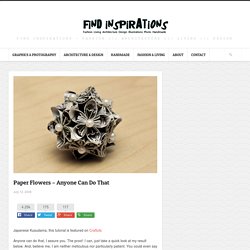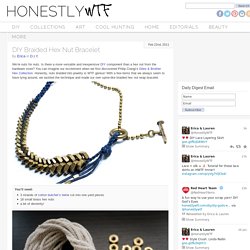 DIY Braided Hex Nut Bracelet
We're nuts for nuts.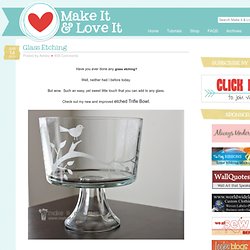 Glass Etching | Make It and Love It
Have you ever done any glass etching?
Arts And Crafts Photo Gallery : theBERRY - StumbleUpon
DIY Wrap Bracelet - Honestly WTF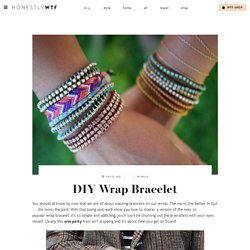 You should all know by now that we are all about stacking bracelets on our wrists.
Diy and Crafts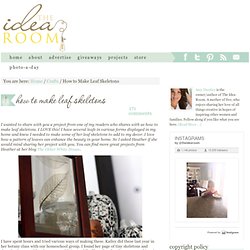 I wanted to share with you a project from one of my readers who shares with us how to make leaf skeletons.
How to Make Leaf Skeletons
ScribblerToo :: Mario Klingeman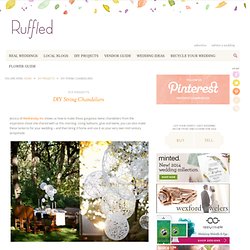 Ruffled® DIY String Wedding Lanterns Yarn Chandeliers
Jessica of Wednesday Inc shows us how to make those gorgeous twine chandeliers from the inspiration shoot she shared with us this morning. Using balloons, glue and twine, you can also make these lanterns for your wedding – and then bring it home and use it as your very own mid century lampshade.
Welcome to flower week – five days of simple and delightful flower projects. I could probably do three weeks of flowers because there are so many different ways to create them, but I've limited it to five of my current favorites. Before we get started, let me make a few disclaimers:
DIY - Rolled paper flowers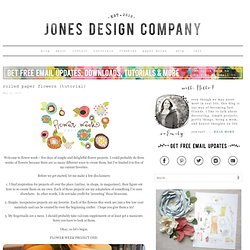 Nail Designs
Most favorited all-time | craftgawker