Need this in my room
100 Cool Teen Room Design Ideas - FURNISHism
Teenagers are those people who are hard to please so they parents could have a quite hard time when are designing a room for them.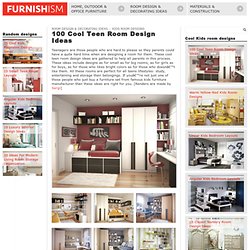 Thursday, June 14, 2012 4:30 am, Posted by Chris Groves | Internet 20 Awesome Do It Yourself Projects Topics: At Home Project Ideas , Creative DIY Home Projects , Do It Yourself Projects for 2012 , Fun How To Projects , What to Do with Extra Stuff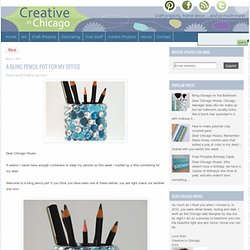 A bling pencil pot for my office
Dear Chicago House,
Probably The Cutest Thing I've Ever Made With Felt | Fab You Bliss
Bold Blossoms Throw Pillows
By craftyamy |
20 Ideas for Making Your Own Headboard | The New Home Ec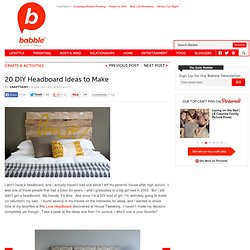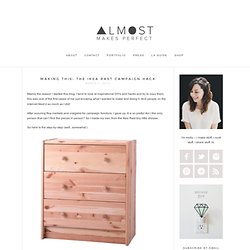 Mainly the reason I started this blog, I tend to look at inspirational DIYs and hacks and try to copy them, this was one of the first cases of me just knowing what I wanted to make and doing it. And people on the internet liked it as much as I did! After scouring flea markets and craigslist for campaign furniture, I gave up.
the ikea rast campaign hack | almost makes perfect.
35 Amazing Uses For Old Pallets
Gossip Bench Redo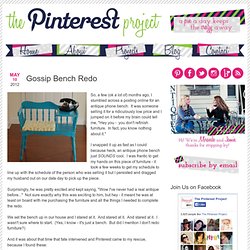 So, a few (ok a lot of) months ago, I stumbled across a posting online for an antique phone bench.
Multifunction beds for small bedrooms | Home Decor Tips