Need this in my room
Get flash to fully experience Pearltrees
Teenagers are those people who are hard to please so they parents could have a quite hard time when are designing a room for them.
Thursday, June 14, 2012 4:30 am, Posted by Chris Groves | Internet 20 Awesome Do It Yourself Projects Topics: At Home Project Ideas , Creative DIY Home Projects , Do It Yourself Projects for 2012 , Fun How To Projects , What to Do with Extra Stuff
Dear Chicago House,
As the title states, this is probably the cutest thing I've ever made with felt.
Last week I scored a bunch of pillows 2 for 6$ and I thought it would be fun to have some pretty pillows. These were so easy to make that I made an entire pillow case while talking to my MIL about the father's day lunch plans (it was only a 10 minute conversation) nice right? Any ways, ever since I made these six I've been envisioning many more pillow cases in my future, you know say for all the holidays, parties, seasons.
I don't have a headboard, and I actually haven't had one since I left my parents' house after high school.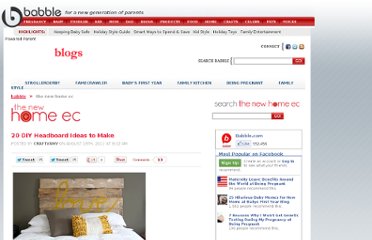 Mainly the reason I started this blog, I tend to look at inspirational DIYs and hacks and try to copy them, this was one of the first cases of me just knowing what I wanted to make and doing it. And people on the internet liked it as much as I did! After scouring flea markets and craigslist for campaign furniture, I gave up.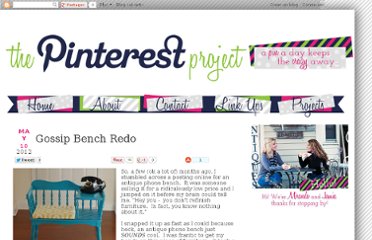 So, a few (ok a lot of) months ago, I stumbled across a posting online for an antique phone bench. It was someone selling it for a ridiculously low price and I jumped on it before my brain could tell me, "Hey you - you don't refinish furniture.