Writing
Inspiration Software, Inc. - The Leader in Visual Thinking and Learning. Hog Bay Software. The Soulmen | We Got It! › Ulysses 2.0. Jer's Software Hut | Home of Jer's Novel Writer. StoryMill. Writing a great novel doesn't just happen, it is designed.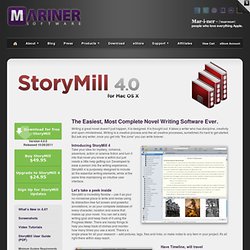 It is thought out. It takes a writer who has discipline, creativity and open-mindedness. Links for Writers. Why have a separate section for "word processing software"?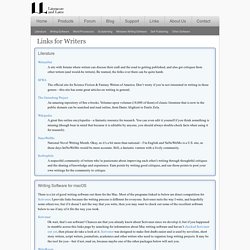 Why not just put it all under "writing software"? Word processing software is writing software by definition, of couse, and much of the software in the "writing software" section above might equally be categorised as word processors. Scrivener. "The biggest software advance for writers since the word processor."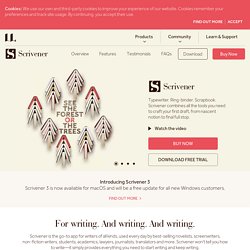 —Michael Marshall Smith Grow your ideas in style Scrivener is a powerful content-generation tool for writers that allows you to concentrate on composing and structuring long and difficult documents. While it gives you complete control of the formatting, its focus is on helping you get to the end of that awkward first draft. Exercises in Writing for Beginning Writers. Instructor: Jim Manis Email: jdm12@psu.edu.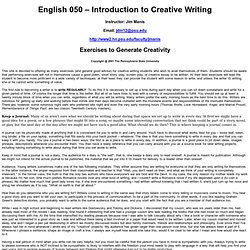 Cure writer's block with writing prompts - writing tips character name generator. Writerisms and other Sins: A Writer's Shortcut to Stronger Writing.
---