Mad Knowledge
Search Engine Land's Periodic Table Of SEO Success Factors is designed to depict the factors that will help your website succeed in gaining more visitors from organic search. The Periodic Table Explained & A Quickstart Guide To SEO View the Search Engine Land Guide to SEO in presentation format, which highlights key SEO success factors from the Periodic Table, and jump to the corresponding chapter to learn more.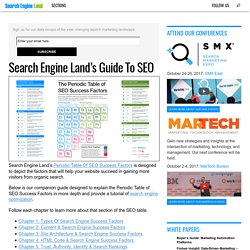 Search Engine Land's Guide To SEO
Google Patents :: ArnoldIT
A programmable search engine system is programmable by a variety of different entities, such as client devices and vertical content sites to customize search results for users. Context files store instructions for controlling the operations of the programmable search engine. The context files are processed by various context processors, which use the instructions therein to provide various pre-processing, post-processing, and search engine control operations. Spam related and biased contexts and search results are identified using offline and query time processing stages, and the context files from vertical content providers associated with such spam and biased context and results are excluded from processing on direct user queries.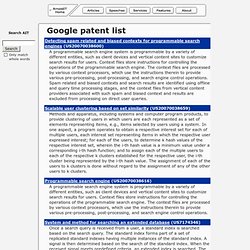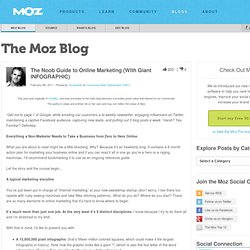 "Get me to page 1 of Google, while emailing our customers a bi-weekly newsletter, engaging influencers on Twitter, maintaining a captive Facebook audience, capturing new leads, and putting out 3 blog posts a week." Harsh? Yes.
Conversion Rate Optimization
Bovee & Thill Business Communication Blog
B.L. Ochman's What's Next Blog
How to Increase Traffic and Revenue by Writing for Fewer Readers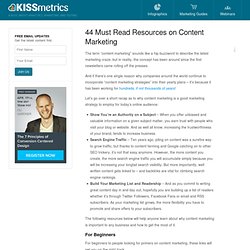 The term "content marketing" sounds like a hip buzzword to describe the latest marketing craze, but in reality, the concept has been around since the first newsletters came rolling off the presses. And if there's one single reason why companies around the world continue to incorporate "content marketing strategies" into their yearly plans – it's because it has been working for hundreds, if not thousands of years! Let's go over a short recap as to why content marketing is a good marketing strategy to employ for today's online audience: Show You're an Authority on a Subject – When you offer unbiased and valuable information on a given subject matter, you earn trust with people who visit your blog or website.
State of Search - Where Search and Social meet up
Content Marketing Vs. Traditional Advertising - Infographic from Marketo | TopRank Internet Marketing News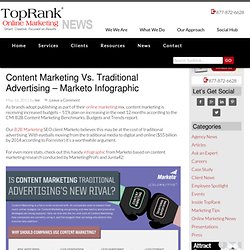 As brands adopt publishing as part of their online marketing mix, content marketing is receiving increased budgets – 51% plan on increasing in the next 12 months according to the CMI B2B Content Marketing Benchmarks, Budgets and Trends report. Our B2B Marketing SEO client Marketo believes this may be at the cost of traditional advertising. With eyeballs moving from the traditional media to digital and online ($55 billion by 2014 according to Forrester) it's a worthwhile argument.
Press Releases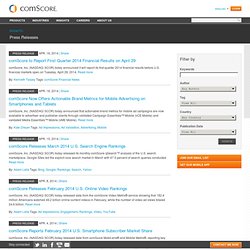 comScore uses cookies to better understand how visitors use our site. If you continue to use our site, you are consenting to the use of these cookies. More information about cookies is available in our privacy policy. [X] Login
SEO Israel » Google » Pagerank Calculation What is a pagerank? How is the PageRank calculated? The connection between the PageRank and Google's toolbar information Losing PR as a result of linking to another page PR determining cycles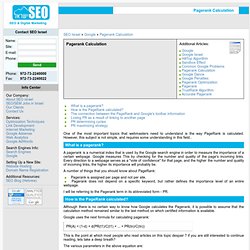 Pagerank Calculation - SEO Israel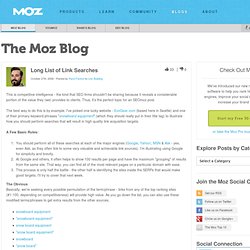 Long List of Link Searches for SEO
This is competitive intelligence - the kind that SEO firms shouldn't be sharing because it reveals a considerable portion of the value they (we) provides to clients.
www.bizionaire.com/media/competitionResearchDoneCorrectly3.pdf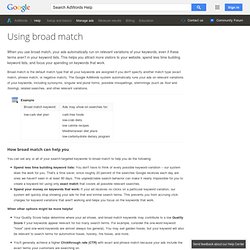 What is broad match? - AdWords Help
When you use broad match, your ads automatically run on relevant variations of your keywords, even if these terms aren't in your keyword lists. This helps you attract more visitors to your website, spend less time building keyword lists, and focus your spending on keywords that work.
How much is the top spot on Google actually worth? According to data from the Chitika network, it's worth a ton – double the traffic of the #2 spot, to be precise. In order to find out the value of SEO, we looked at a sample of traffic coming into our advertising network from Google and broke it down by Google results placement.
The Value of Google Result Positioning
» Distribution of Clicks on Google's SERPs
What is the distribution of clicks on a search engine results page? What percentage of clicks gets each search result according to its rank? How much more users' attention gets the first listing compared to the second?
Find this article useful? Please add this to del.icio.us for your future reference This article is also available in German. Sections An Example of This Research in Action
SEO Consulting Blog - SEO Smarty
New to SEO? Need to polish up your knowledge?
Test your horizontal layout to maximize conversion rate (with our free tool):
User-interface guru Jackob Nielsen's concludes that "Web users spend 69% of their time viewing the left half of the page and 30% viewing the right half. A conventional layout is thus more likely [to improve website conversion rate]." On the FutureNow blog, Brendan Regan suggests developing an infographic to let you lay Nielsen's findings over your own website. We've taken this one step further and created a tool that you can download today to do your own tests, here's how it works: Download our tool by clicking here for .PNG or here for .JPEG .Lay it over a screenshot of your website in any photo editing tool.Lower the opacity of the screenshot to see it laid over yourThe "red" areas represent where users spend most of their focus.The "blue" areas represent areas that users are prone to ignore. This will give you a solid idea about how well your website design is matching the habits of your visitor.
killer_mini_sites
seo-interviews
Nine By Blue » Nine By Blue » Data + A Dash of Color = Better Audience Insight
Nine By BlueBlog » Nine By Blue
This past week at SXSW, Google's Matt Cutts talked about an upcoming "over-optimization" algorithm launch aimed at those who abuse search engine optimization. Rob Snell transcribed the session, which included these comments from Matt (I've updated this article to include fuller comments from the transcript): "The idea is basically to try and level the playing ground a little bit.