Digital Cameras
Posted on 20 Feb 2013 at 11:57, by Seth Barton The Sony NEX series has always seriously impressed us - largely due to the excellent low-light performance from its APS-C sensor. The camera's have always been slender and light, but the new Sony NEX-3N is the lightest yet. At only 210g, the NEX-3N is a touch lighter than the new mid-range Sony NEX-5R and 45g lighter than its predecessor, the Sony NEX-F3. It's also a little smaller in every dimension than the outgoing model.
Sony NEX-3N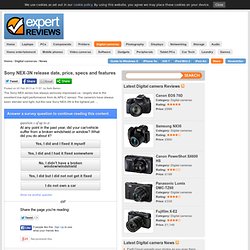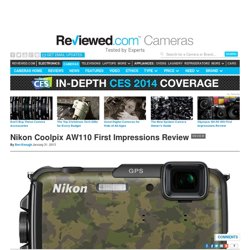 Nikon Coolpix AW110
Our First Take The AW110 doesn't attempt to fix what wasn't broken on the AW100. Announced in August 2011, the Nikon Coolpix AW100 was a pretty darn good toughcam. So good that Consumer Reports named it one of their Best Cameras of 2012 (yep, 2012… go figure). We didn't go quite so far in our praise, but the AW100 scored well in our labs and earned our respect for its durability, sharp lens, and excellent GPS integration.
Sony Alpha a57
Having grabbed our attention with the original mould-breaking Single Lens Translucent cameras (SLTs) the Sony Alpha a55 and Sony Alpha a33, Sony has gone on to produce further high-performance models that are proving to be increasingly capable of taking on the mighty DSLR. Incorporating Sony's innovative SLT design - which features a semi-transparent mirror in place of the DSLR's traditional mirrorbox arrangement - the new Sony Alpha a57 boasts a number of tweaks and upgrades over its predecessors that certainly look good on paper, and could potentially take Sony's DSLT range one step closer towards knocking its DSLR rivals off their respective pedestals.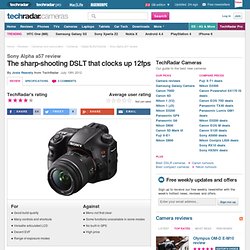 Want a camera that fits in your pocket or purse, yet offers the quality and performance of one nearly twice its size?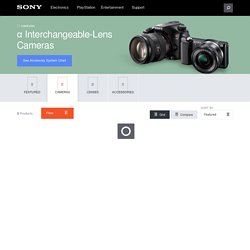 SONY NEX-7
Sony Xperia S Unboxing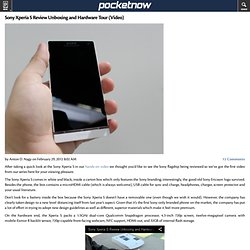 by Anton D. Nagy on February 29, 2012 8:02 AM After taking a quick look at the Sony Xperia S in our hands-on video we thought you'd like to see the Sony flagship being reviewed so we've got the first video from our series here for your viewing pleasure. The Sony Xperia S comes in white and black, inside a carton box which only features the Sony branding; interestingly, the good old Sony Ericsson logo survived. Besides the phone, the box contains a microHDMI cable (which is always welcome), USB cable for sync and charge, headphones, charger, screen protector and your usual literature.
Nokia 808 PureView