Digital Cameras
Sony NEX-3N. Sony Alpha a57. Having grabbed our attention with the original mould-breaking Single Lens Translucent cameras (SLTs) the Sony Alpha a55 and Sony Alpha a33, Sony has gone on to produce further high-performance models that are proving to be increasingly capable of taking on the mighty DSLR.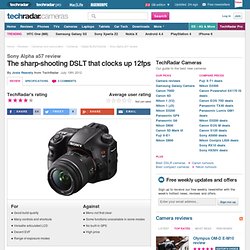 Incorporating Sony's innovative SLT design - which features a semi-transparent mirror in place of the DSLR's traditional mirrorbox arrangement - the new Sony Alpha a57 boasts a number of tweaks and upgrades over its predecessors that certainly look good on paper, and could potentially take Sony's DSLT range one step closer towards knocking its DSLR rivals off their respective pedestals. Built around a superb 16MP APS-C sized CMOS sensor, the Sony Alpha a57 features a DSLR-esque design similar to that of the enthusiast-level Sony Alpha a65 and sports a raft of high-spec features to boot. SONY NEX-7. Want a camera that fits in your pocket or purse, yet offers the quality and performance of one nearly twice its size?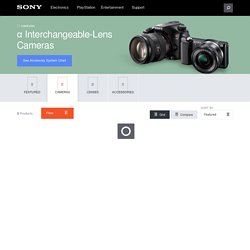 The NEX-7 is it—complete with a massive 24.3MP APS-C sensor and a through-the-lens OLED electronic viewfinder. Choose from a range of available lenses to achieve the perfect composition, then give the conveniently-placed Tri-Navi™ dials a spin for instant manual control. With Full HD video and up to 10 fps, the NEX-7 delivers the professional performance of a DSLR in a gorgeous, easy-to-carry package you can take anywhere.
"The Sony Alpha NEX-7 delivers excellent raw photos and solid video quality in a package that's beautifuly and functionaly designed. Sony Xperia S Unboxing. After taking a quick look at the Sony Xperia S in our hands-on video we thought you'd like to see the Sony flagship being reviewed so we've got the first video from our series here for your viewing pleasure.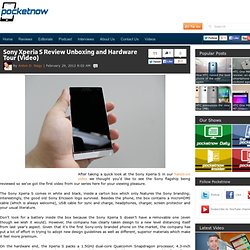 The Sony Xperia S comes in white and black, inside a carton box which only features the Sony branding; interestingly, the good old Sony Ericsson logo survived. Besides the phone, the box contains a microHDMI cable (which is always welcome), USB cable for sync and charge, headphones, charger, screen protector and your usual literature. Don't look for a battery inside the box because the Sony Xperia S doesn't have a removable one (even though we wish it would). However, the company has clearly taken design to a new level distancing itself from last year's aspect.
Given that it's the first Sony-only branded phone on the market, the company has put a lot of effort in trying to adopt new design guidelines as well as different, superior materials which make it feel more premium. Nokia 808 PureView.
---