DIY Resources
Adafruit Industries, Unique & fun DIY electronics and kits
"Rogues knew a good deal about lock-picking long before locksmiths discussed it… If a lock is not so inviolable as it has hitherto been deemed to be, surely it is to the interest of honest persons to know this fact, because the dishonest are… certain to apply the knowledge practically… the spread of the knowledge is necessary to give fair play to those who might suffer by ignorance." ~ A.C. Hobbs, Locks and Safes: The Construction of Locks. London, 1853.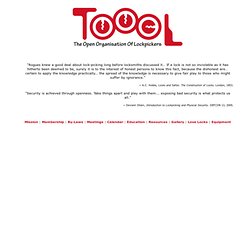 The Open Organisation Of Lockpickers
Geodesic Hub Connectors » Domerama
If you are reading this, then you probably want to know more about stepper motors. I will start at the basics and work my way up. I am going to be referring to the permanent magnet 2 phase variety. Other stepper motors exist but are beyond the scope of this article. A stepper motor is a brushless DC motor that is made to turn a fraction of a turn at a time. This means that the stepper motor is ideal for use in CNC machines (like the RepRap, Makerbot, Ultimaker etc) as the small steps – hence the name – allow for greater precision that is possible with standard DC motors.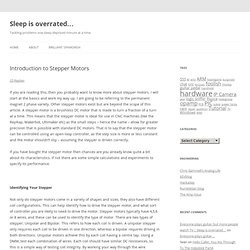 Introduction to Stepper Motors | Sleep is overrated…
Simplified Building - Kee Klamp, Kee Lite, Fittings, Railings, Industrial Connectors, Pipe Fittings
pdfs/sugru_instructions.pdf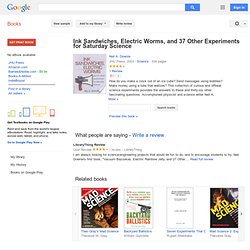 How do you make a clock out of an ice cube? Send messages using bubbles? Make money using a tube that waltzes?
Ink sandwiches, electric worms, and ...
Evil Mad Science: Product Directory