Think tank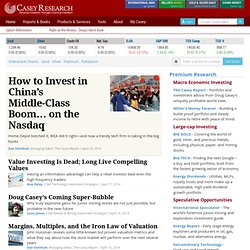 Big Picture The Casey Report - Portfolio and investment advice from Doug Casey's uniquely profitable world view. Miller's Money Forever - Building a bullet proof portfolio and steady income to retire with peace of mind. Sector Portfolios BIG GOLD - Covering the world of gold, silver, and precious metals, including physical, paper, and mining stocks. BIG TECH - Finding the next Google -- a buy and hold portfolio, built from the fastest growing sector of economy.
Casey Research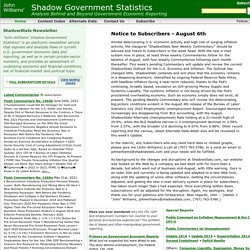 Walter J. "John" Williams was born in 1949. He received an A.B. in Economics, cum laude, from Dartmouth College in 1971, and was awarded a M.B.A. from Dartmouth's Amos Tuck School of Business Administration in 1972, where he was named an Edward Tuck Scholar. During his career as a consulting economist, John has worked with individuals as well as Fortune 500 companies. Although I am known formally as Walter J. Williams, my friends call me "John."
pronostics & anticipation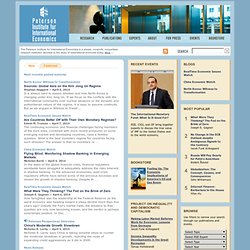 Peterson Institute
Most recently posted material. North Korea: Witness to Transformation Sources: Global Asia on the Kim Jong Un Regime Stephan Haggard — April 9, 2014 It is always hard to assess whether and how North Korea is changing under Kim Jong Un. If we focus on the conflicts with the international community over nuclear weapons or the dynastic and authoritarian nature of the regime, it is easy to assume continuity. But as we argued in Witness to Transf ... RealTime Economic Issues Watch Are Countries Better Off with Their Own Monetary Regimes? Edwin M.