Pharma, chimie INTERNAT
Hunstman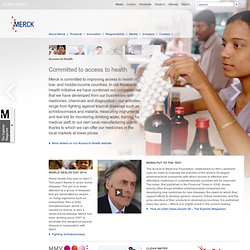 Merck EMD AD
The Access to Medicine Foundation, established by Wim Leereveld, uses an index to evaluate the activities of the world's 20 largest pharmaceutical companies with which access to effective and affordable medicines in underdeveloped countries will be improved. The index, first published in the Financial Times in 2008, shows among other things whether pharmaceutical companies are developing new medicines for rare diseases, the extent to which they support efforts to develop generic versions of their medicines, and the price structure of their products in developing countries. It is published every two years – Merck is in eighth place in the current ranking.
Every day, 800 women die unnecessarily during pregnancy and childbirth. Merck is dedicating itself to the vision that no woman should die giving life. Visit the Merck for Mothers website. Announcing U.S.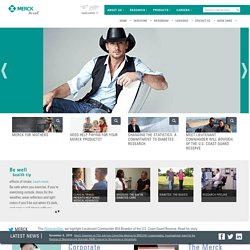 Otsuka JAPON
April 7, 2014 March 31, 2014 March 28, 2014 Notice Concerning Shelf Registration for Issuance of Stock Options
Eisai JAPON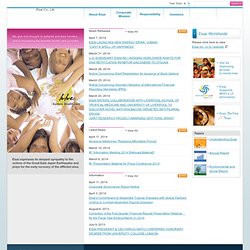 Information about cookies A cookie is a small text file, which is placed on your computer or other device. It makes it possible for us to recognize your computer and gather information about which pages and functions are visited with your computer. Cookies contain only anonymous information. Cookies are used by most websites and are in many cases essential for the website to work properly. Cookies on this website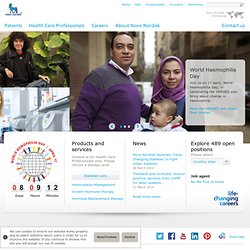 novonordisk DANEMARK
Daiichi Sankyo JAPON
Takeda JAPON
Boehringer Ingelheim AD
Amgen US
Lilly US
The product-specific Internet site that you have requested is intended for the residents of a particular country or countries, as noted on that site. As a result, the site may contain information on pharmaceuticals, medical devices and other products or uses of those products that are not approved in other countries or regions. If you are a resident of a country other than those to which the site is directed, please return to Abbott.com or contact your local Abbott affiliate to obtain the appropriate product information for your country of residence.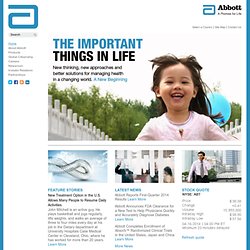 Teva ISRAEL