Les "Majors"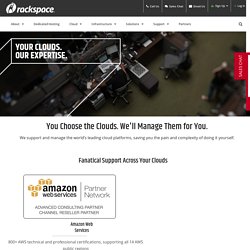 Whether you're building a corporate website or a demanding application, our public cloud can power your most critical workloads. Our cloud products work together—manage them all easily from our Control Panel or powerful APIs. Connect them to your dedicated hardware to create your best-fit hybrid cloud. On-demand servers featuring local SSDs, powerful Intel® Xeon® processors, and 40Gbps of highly available throughput to every host.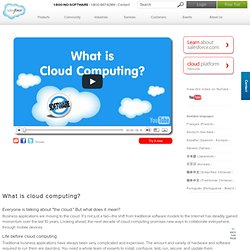 Everyone is talking about "the cloud." But what does it mean? Business applications are moving to the cloud. It's not just a fad—the shift from traditional software models to the Internet has steadily gained momentum over the last 10 years.
salesforce
L'automatisation des tâches répétitives vous permet de réduire les erreurs et d'augmenter la vitesse. L'automatisation augmente également la résistance des centres de données, grâce à des processus prédéfinis permettant de traiter des pics de demande inattendus. En mettant en pool les ressources de calcul, de stockage et de mise en réseau, vous pouvez déplacer des scénarios d'usage plus facilement et équilibrer les charges sur toute l'infrastructure.
Microsoft cloud computing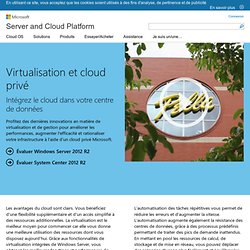 ericdade24 : Google translate lmfao Fri 29 Mar 2013 02:58:24 AM CET sin_garden : googleのトップページからリーダーのリンク消えたな Fri 29 Mar 2013 02:58:24 AM CET kohroki_san : ・゜・(つД`)・゜・RT @ shigehiro : やーい、お前んちのExcel、Google Spreadsheet〜 Fri 29 Mar 2013 02:58:24 AM CET IniGombal : RT @ Drs_Cinta : RT @ Xeleven15 : Satu-satunya bahasa yang membuat aku bingung, sampai Google pun tidak bisa membantu ku adalah Bahasa Cinta darimu #gombal Fri 29 Mar 2013 02:58:24 AM CET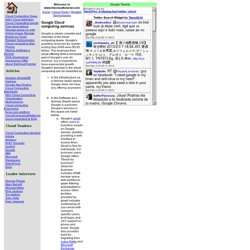 Google Cloud computing services