Web Design
To get started with building a responsive site, having a strong toolkit can make a world of difference.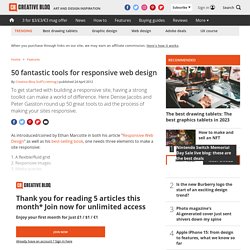 If you're like me, you'll agree that the initial design phase of a project can be time consuming, fraught with frustration and rarely meets client expectations at the first approval meeting.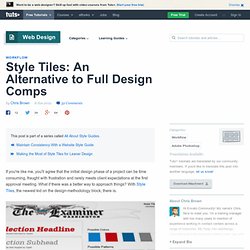 Style Tiles: An Alternative to Full Design Comps
Introduction - Treehouse
Inspiration / Resources Sites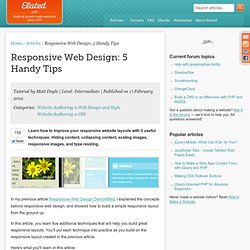 Tutorial by Matt Doyle | Level: Intermediate | Published on 17 February 2012
Responsive Web Design: 5 Handy Tips
40+ Well Designed Apps for Running Your Freelance Business
There are hundreds of business apps out there for running virtually any kind of small business online. And a lot of those apps are well-suited, functionally, for designers.
Mind Blowing Parallax Scrolling Sites
Video games often use parallax scrolling technique to create an illusion of depth by moving multiple layers of images at different speed.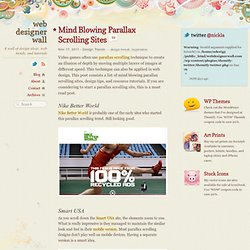 Text effects are used in almost everything we see: whether it a simple inner or drop shadow, a subtle gradient, or a full-blown illustrated header. Below we have a selection of thirty great tutorials from across the design community, ready for you to follow and pick up tons of new techniques. You'll be a text-effect master before we can say the word "go!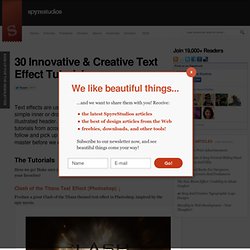 Close Photoshop and Grab a Pencil: The Lost Art of Thumbnail Sketches
Long before web UI mockups came along, print designers would hone their ideas using a tried and true method called thumbnail sketching.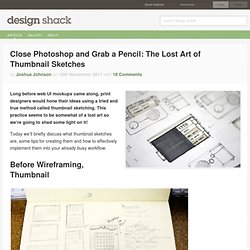 The ability to easily bookmark or share content on popular social media platforms is now a must have feature for web sites. It's also important that this feature isn't over looked by web site visitors. So it's always a good idea to use icons when linking to social media sites. They get peoples attention and the logos are immediately recognizable. I've taken the time to round up what I believe are the best free social media icons out there.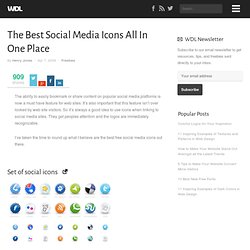 What makes a successful icon designer? Is it their skills in digital rendering, the clever ideas they have or is it something else? The truth is, it's managing to be many things at once and keeping a balance between communicating a concept and crafting great designs.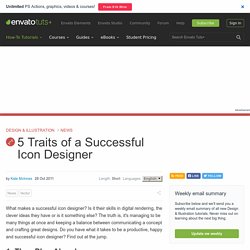 5 Traits of a Successful Icon Designer
30 Awesomely Designed Resumes