Resources
The Warnhope Park Press
In pictures: children's book illustrations exhibition
I'm proud to present, for the first time ever, a guest post on The Wonderful Wonderblog.
Guest Post: The Best Animated TV Shows of the 70s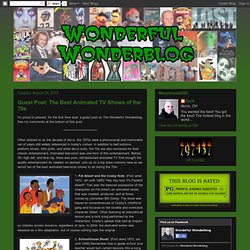 In the final lesson of this unit, students consider how using vivid language with appropriate connotation enhances the quality of their writing. Directions Step 1: Discuss the meaning of the sentence, "The student asked to go to the office."
Hold the Presses!: Revising for Connotation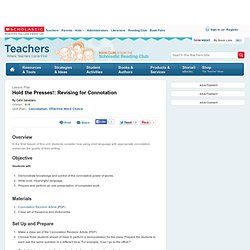 Directions
Spice Up Your Poetry with Figurative Language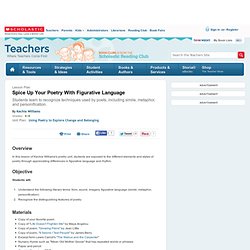 In this mini-lesson, whiteboard-ready writing samples help students spot the difference between telling or reporting information that holds the reader back and writing that involves the audience by showing what's happening in stories. Exploring the question, "Does my writing show what's happening?," students view short paragraphs on the interactive whiteboard and pick out examples of where an author uses sounds, thoughts, and feelings, as well as examples of where the writing is straight reporting.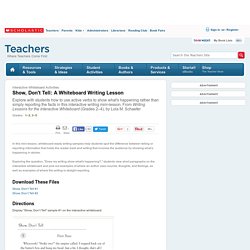 Show, Don't Tell: A Whiteboard Writing Lesson
PIZZAZ, Creative Writing & Storytelling, Opp-Beckman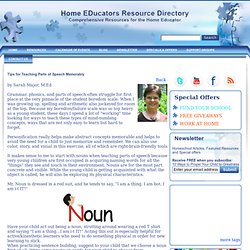 Tips for Teaching Parts of Speech Memorably | Homeschool | Home EDucators Resource Directory | HERD
by Sarah Major, M.Ed Grammar, phonics, and parts of speech often struggle for first place at the very pinnacle of the student boredom scale.
Homeschool Articles: Teaching Ideas: The Problem With Creative Writing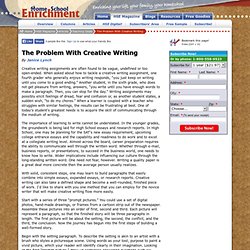 Creative writing assignments are often found to be vague, undefined or too open-ended.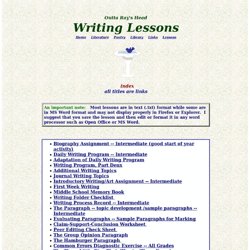 Outta Ray's Head Writing
If you're wondering about what to do during the first or second week with a new class, this assignment is perfect (well almost) The whole class will start off in groups, then form pairs, and finally each student will produce a project which involves listening, writing and creative skills. I suggest that you create the groups to stop friends from interviewing each other (which is almost impossible in a small school). This is a writing program that is perfect for producing large amounts of graded work without a lot of heavy marking.
Resources For Children's Writers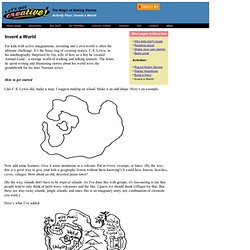 Like C.S.
Activity #4: Invent a World
Teacher Tips for Using Creative Times
Story Starters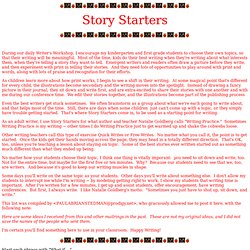 Story Starters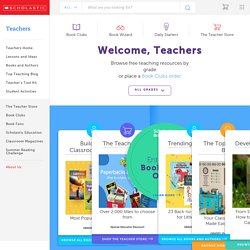 Martin Luther King Jr. fought for civil rights in the United States.
Teaching writers workshop is a beautiful and amazing thing because it allows our own creativity to flow out on to paper for our student's to see.