Create
Guitar Tabs With Rhythm. 33 Ways to Make More Time in Your Life For Music-Making. 1.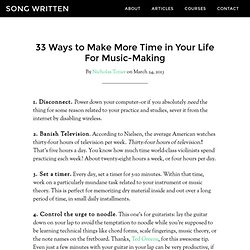 Disconnect. Power down your computer–or if you absolutely need the thing for some reason related to your practice and studies, sever it from the internet by disabling wireless. 2. Worship Together: New Worship Songs Music and Resources. Songbook - Harvard Celtic Society. 5,000 Free Loops – Drums, Guitar , Orchestra, Heavy Metal, & More - Hip Hop Makers. Online Music Notation Software. Your music, everywhere.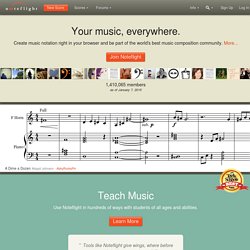 Create music notation right in your browser and be part of the world's best music composition community. More... Noteflight® is an online music writing application that lets you create, view, print and hear professional quality music notation right in your web browser. Write music on your computer, tablet or smartphone, share with other users, or embed in your own pages. Seaquence. Songwriting Exercises - Handout. Songwriting Exercises by Joel Mabus Scaffolding.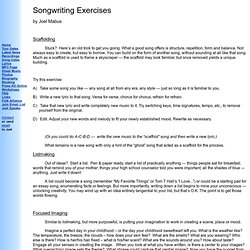 Blackbird by Beatles. METRONOME ONLINE - free!
---