Useful bits
What do you love? 80 Journal Writing Prompts | TomSlatin.com. 60 Small Ways to Improve Your Life in the Next 100 Days. Contrary to popular belief, you don't have to make drastic changes in order to notice an improvement in the quality of your life.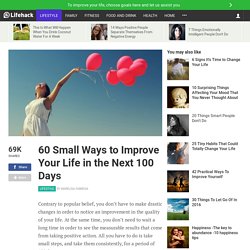 At the same time, you don't need to wait a long time in order to see the measurable results that come from taking positive action. All you have to do is take small steps, and take them consistently, for a period of 100 days. Wild Mood Swings - Surf the web on a whim. (C) Sean McManus. 6 Life-Changing Uses for Binder Clips (That You Couldve Easily Thought Of)... Yes, it may seem like an ordinary binder clip.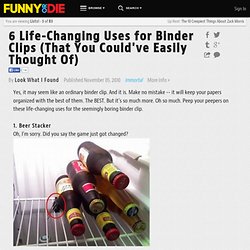 And it is. Make no mistake -- it will keep your papers organized with the best of them. The BEST. Universal wrapping paper. Shopping Redefined. Going On a Date Without Breaking the Bank | MintLife Blog | Personal Finance... Photo: Shayne Kaye According to one economist, the true cost of a date is around $250.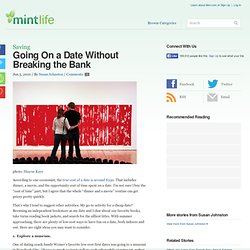 That includes dinner, a movie, and the opportunity cost of time spent on a date. 25 Ways to Be Good for Someone Else (Be the Positivity You Want to Feel) |... "Don't wait for people to be friendly.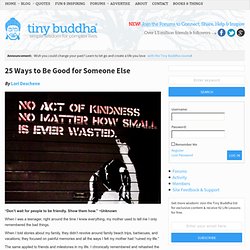 Show them how." ~Unknown. The Staff Recommends: Home.
---