Recipes
Better-Than-Crack-Brownies | How Sweet It Is - StumbleUpon. I'm sorry for doing this to you.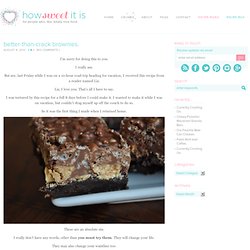 I really am. But see, last Friday while I was on a 10-hour road trip heading for vacation, I received this recipe from a reader named Liz. Liz, I love you. That's all I have to say. Summer Fruit Cake and Elle &Vire Yogurt Discovery! Cake.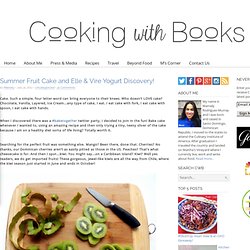 Such a simple, four letter word can bring everyone to their knees. Who doesn't LOVE cake? Chocolate, Vanilla, Layered, Ice Cream…any type of cake, I eat. The Infamous Jacques Torres Chocolate Chip Cookies. Now, I have a chocolate chip cookie recipe that I swear by.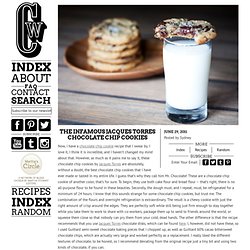 I love it, I think it is incredible, and I haven't changed my mind about that. However, as much as it pains me to say it, these chocolate chip cookies by Jacques Torres are absolutely, without a doubt, the best chocolate chip cookies that I have ever made or tasted in my entire life. Crazy Domestic: Melted Snowman Cookies. I saw a picture of these the other day on Allrecipes.com and thought it was such a cute idea, I had to try it.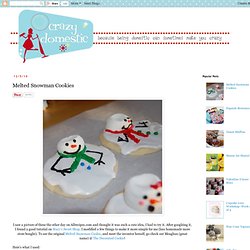 After googleing it, I found a good tutorial on Stacy's Sweet Shop. I modified a few things to make it more simple for me (less homemade more store bought). 50 Ways To Cook Chicken. Russel Glenister/Corbis Chomping on a skinless, boneless chicken breast gives you 23 muscle-building grams of protein for the bargain price of a single gram of saturated fat and 110 calories--and that brings you one step closer to toned abs and lean thighs.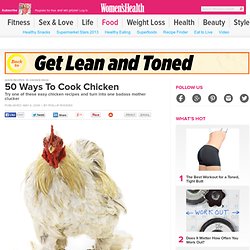 Too bad this omnipresent piece of poultry is about as thrilling as Ralph Nader on Larry King Live. Butternut Cake with Maple Cream Cheese Frosting + Exciting News + A Giveaway... A couple of years ago, one of the editors at Care (the website where I work) asked if I ever made non-traditional Thanksgiving desserts.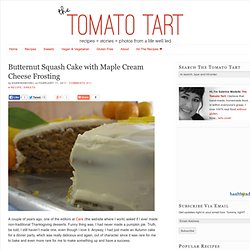 Funny thing was, I had never made a pumpkin pie. Truth, be told, I still haven't made one, even though I love it. Peanut butter pretzel bites & Two Tiny Kitchens. Salty and sweet.
Crunchy and melt-in-your-mouth. Peanut butter and chocolate. Sweet saturday: one minute peanut butter cake & Food & back to her roots. Picture this scene: it's 8:30 in the evening.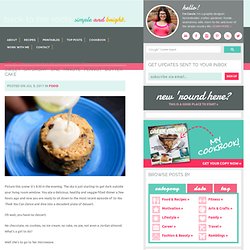 The sky is just starting to get dark outside your living room window. You ate a delicious, healthy and veggie-filled dinner a few hours ago and now you are ready to sit down to the most recent episode of So You Think You Can Dance and dive into a decadent plate of dessert. Oh wait, you have no dessert. No chocolate, no cookies, no ice cream, no cake, no pie, not even a Jordan almond.
What's a girl to do? Jamaican Recipes to Keep You Jammin'
---