Chords and Tabs
C Major Scale (no sharps or flats) C D E F G A B C G Major Scale (1 sharp) G A B C D E F# G D Major Scale (2 sharps) D E F# G A B C# D A Major Scale (3 sharps) A B C# D E F# G# A E Major Scale (4 sharps) E F# G# A B C# D# E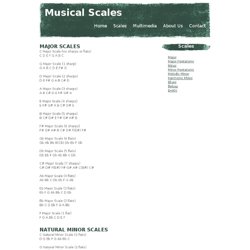 Sound of silence (Listen to midi) Am G Am 1. Hallo darkness, my old friend, I`ve come to talk to you again,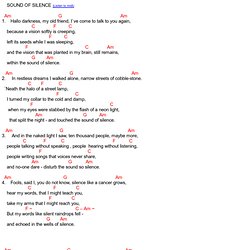 Songwriting Exercises by Joel Mabus Scaffolding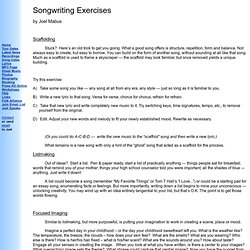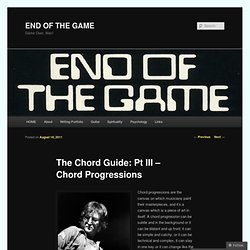 Chord progressions are the canvas on which musicians paint their masterpieces, and it's a canvas which is a piece of art in itself. A chord progression can be subtle and in the background or it can be blatant and up front; it can be simple and catchy, or it can be technical and complex, it can stay in one key or it can change like the seasons. In any of these cases a chord progression is what drives the song as it literally shapes the music that accompanies it. Chord progressions are like a cozy home where melody and rhythm can kick their feet up. All the songwriting giants, like John Lennon, Paul McCartney, George Harrison, and Bob Dylan, to name a few, have/had a tremendous knowledge of the art of the chord progression. I'm not going to promise you tremendous knowledge, but I will offer you a good head start in the way of making your own music – in an easily digestible chunk to boot.