Sciency
Get flash to fully experience Pearltrees
A spacecraft orbiting Mars has detected carbon dioxide snow falling on the Red Planet, making Mars the only body in the solar system known to host this weird weather phenomenon. The snow on Mars fell from clouds around the planet's south pole during the Martian winter spanning 2006 and 2007, with scientists discovering it only after sifting through observations by NASA's Mars Reconnaissance Orbiter (MRO). The Martian south pole hosts a frozen carbon dioxide — or "dry ice" — cap year-round, and the new discovery may help explain how it formed and persists, researchers said. "These are the first definitive detections of carbon-dioxide snow clouds ," lead author Paul Hayne of NASA's Jet Propulsion Laboratory (JPL) in Pasadena, Calif., said in a statement. "We firmly establish the clouds are composed of carbon dioxide — flakes of Martian air — and they are thick enough to result in snowfall accumulation at the surface." The find means Mars hosts two different kinds of snowfall.
Important info about Copyright: All panoramas featured at panoramas.dk are copyright the individual photographers. Linking directly to the movies Quicktime or Flash is strictly forbidden. If you which to use any of the panoramas for any purpose, commercial or editorial you are requested to contact the photographer who has the copyright and is listed on all fullscreen pages. Links to panoramas.dk are welcome. You are allowed linking directly to the panoramapages using a small screenshot as long as it is used directly as a link or associated with a link .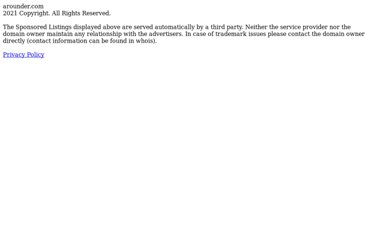 Opportunity, mission designation MER-B (Mars Exploration Rover - B), is the second of the two rovers of NASA's ongoing Mars Exploration Rover Mission. It landed successfully at Meridiani Planum on Mars on January 25, 2004 05:05 Ground UTC (circa 13:15 local time), three weeks after its twin Spirit (MER-A) had landed on the other side of the planet. Its name was chosen through a NASA-sponsored student essay competition. The NASA rover has continued to function effectively over twenty times longer than its planned 90-sol mission, aided by solar cell cleaning events, which allowed it continue performing extensive geological analysis of Martian rocks and planetary surface features. Mission highlights include completion of the 90-sol mission, discovery of the first meteor on another planet, Heat Shield Rock (Meridiani Planum), and over 2 years studying Victoria crater. The rover narrowly survived dust-storms in 2007, and is now making its way to Endeavour crater.
NASA Chat: Stay 'Up All Night' to Watch the Perseids! On the night of Aug. 11-12, 2012, astronomers from NASA's Marshall Space Flight Center in Huntsville, Ala., conducted an "Up All Night" Web chat to observe the 2012 Perseid meteor shower. Our thanks to Bill Cooke, Danielle Moser and Rhiannon Blaauw for their expertise, and our thanks to you for all of the great questions we received. You can read the chat transcript at the link below. › Chat Transcript (PDF, 622 Kb)