Economics
Behind the worst economic recovery on record
The biggest economic debate is between Keynesians (who want more government spending and lower interest rates in order to fuel demand) and supply-side "austerics" (who want lower taxes on the wealthy and on corporations to boost incentives to hire and invest, and who see government deficits crowding out private investment). But both approaches have problems. George W. Bush tried supply-side tax cuts but nothing trickled down.
The Economist explains: Why does America regulate the trade in raisins?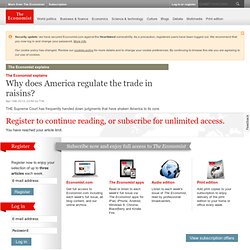 THE Supreme Court has frequently handed down judgments that have shaken America to its core. Now, it has turned its attention to the raisin . A group of farmers has brought a complaint about the Agricultural Marketing Agreement Act of 1937, under which the government confiscates part of the annual national raisin crop. The Court is considering whether the arrangement is constitutional. But why is a country that generally celebrates red-blooded capitalism regulating the raisin trade in the first place? Since the 1940s a government agency called the Raisin Administrative Committee has confiscated a portion of the annual raisin crop: 47% in 2003 and 30% in 2004, for example.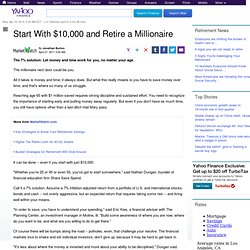 The 7% solution: Let money and time work for you, no matter your age . The millionaire next door could be you.
start-with-10k-retire-millionaire-marketwatch: Personal Finance News from Yahoo! Finance
The $1 billion that no one in the United States wants | The Lookout
Dollar coins at the Department of the Treasury, United States Mint in Philadelphia Budget cuts thanks to the stalled economy have imperiled care for the mentally ill , left a new school building unstaffed , and perhaps most disastrously, limited efforts to keep nukes out of the hands of terrorists .
The Federal Reserve Stores $1 Billion In Dollar Coins That No One Wants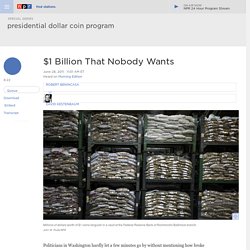 Millions of dollars worth of $1 coins languish in a vault at the Federal Reserve Bank of Richmond's Baltimore branch.
You can't balance the budget this way , but you can't balance the budget by cutting food stamps either and this idea wouldn't really hurt anyone: Earlier this month, the U.S.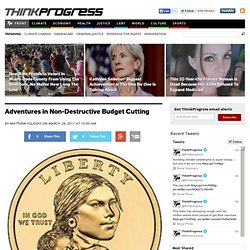 Adventures in Non-Destructive Budget Cutting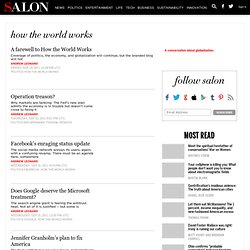 A farewell to How the World Works Coverage of politics, the economy, and globalization will continue, but the branded blog will not