Design
DP0 (Design Project Zero) is a 90-minute (including debrief) fast-paced project though a full design cycle. Students pair up to interview each other, create a point-of-view, ideate, and make a new solution that is "useful and meaningful" to their partner. Two versions of DP0 are "The Wallet Project" and "The Gift-Giving Project".
The success of web applications and websites depends in how well designed the User Interface is. Designing a good user interface however is a very challenging process. A designer's concepts and design decisions always affect the end users of the web site, application or generally any user interface or service he has designed. That is why, the dream of every designer is to deliver high quality, enjoyable and valuable experiences for the users. To achieve this goal, it is necessary that a web designer have a collection of web user interface resources and building blocks in his arsenal.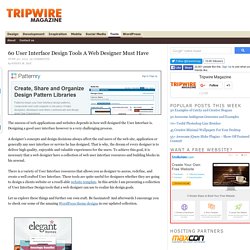 What's New CSS3 Menu v4.6 (December 12, 2013) * New flat skins: Boundary, Sparkle and Volume * New flat icon sets: Fantasy-green, Fantasy-white and Fantasy-red CSS3 Menu v4.5 (November 14, 2013) * New flat skins: Gleam, Sublime and Blurring * New flat icon sets: contour and geometric CSS3 Menu v4.4 (October 10, 2013) * New flat skins: Marker and Smoke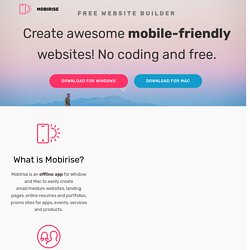 I've made it a goal to learn at least one useful thing each day so that I can stay sharp and well-versed on the topic of web development and design. To that end, here's some of the websites I keep track of to find new techniques, resources, and news about building websites. Most of these sites are updated frequently, so there's never a lack of new content that fills up my Google Reader. Because the role of the web developer is ever-expanding, I've also included a variety of sites that covers fields relating to web development – such information architecture, user interaction, and web/graphics design.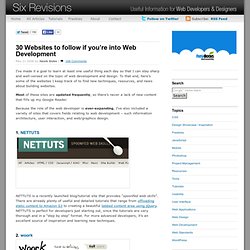 30 Websites to follow if you're into Web Development
We hear plenty usability tips and techniques from an incalculable number of sources. Many of the ones we take seriously have sound logic, but it's even more validating when we find actual data and reports to back up their theories and conjectures. This article discusses usability findings of research results such as eye-tracking studies, reports, analytics, and usability surveys pertaining to website usability and improvements.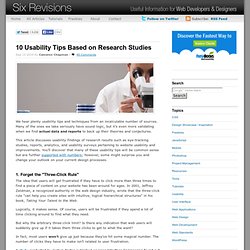 This Is A Cool Computer Program - Video
Everyone Likes Freebies, and when those freebies saves you a lot of time they surely become priceless and worth a mention, and we are here with a neat and useful roundup of all the web UI Elements every designer/web developer must download. Nothing more useful than saving some time which you were going to spend designing these. Need more? check out other GUI and PSD freebies. Know of any other freebies?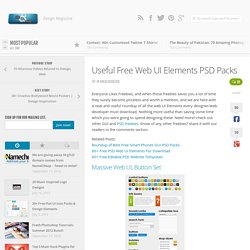 Dive Into HTML5 elaborates on a hand-picked selection of features from the HTML5 specification and other fine standards. We encourage you to buy the printed work — Mark Pilgrim's artfully titled "HTML5: Up & Running" — published on paper by O'Reilly, under the Google Press imprint. Your kind and sincere feedback is always welcome, and this work shall remain online under the CC-BY-3.0 license.
As a designer, color management should be an integral part of your workflow. A website's color scheme helps shape its identity and therefore should not be carelessly thrown together. Here are 25 online, desktop and iPhone applications to help you live and breathe color management no matter where you are. Online Tools There are simply a ton of free color tools available on the web. However, a cursory search reveals that most are extremely basic and simply mimic everything else out there.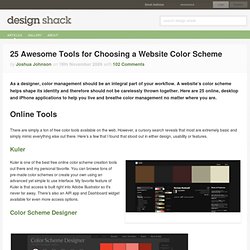 CAD How to
The world of online business can be difficult to negotiate, with technologies that change all the time and competitors continually snapping at your heels. There are a number of great online courses and tutorials devoted to online business and marketing, as well as many information based sites for people who are willing to teach themselves. One of the first things that any new business has to do before starting out is to pick and register a domain name for their primary business website. However, so many new websites are being published that people are having trouble finding good domain names to register, and many are choosing instead to look in the expired and Expiring Domain name marketplace. The prefabrication industry is a growing part of the manufacturing sector, with a number of everyday products now being able to be designed and prefabricated in a factory environment.
UnTime Clock Concept by Pushkar Ingale
It is the age of digital photography and image editing has become an important tool. There are many Professional online image editors that are available anytime, anywhere and they do not require any downloading or installation. What do you do when you urgently need to edit a photo and you wished you were at your desktop with your favourite image editing software. Well you can always use an online image editing software that gives you the same freedom and environment. But to use the online image editing services the minimum requirement is a broadband connection.