Business
It's November 2009 and we're nearing the end of a decade. It's been a tumultuous time of change for many industries, much of it driven by the Internet. The newspaper industry has been particularly affected by the Web. Over the past 10 years, news media has undergone a seachange akin to the invention of the printing press in 1440.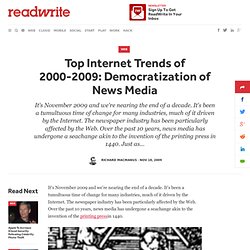 Top Internet Trends of 2000-2009: Democratization of News Media
Patent Prowess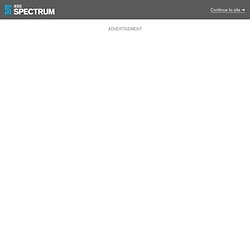 Tech stocks may still be dropping in markets around the world, but that isn't because companies are running out of new ideas, to judge from the compilation IEEE Spectrum is publishing here for the third year in a row. Last year inventors and their employers continued to file patent applications at an ever-increasing rate: there were 456 154 applications for U.S. "utility" patents—those for inventions as opposed to design ideas, new organisms, and so on—an increase of 7 percent over 2006. That was more than twice the number filed a decade ago, according to the data compiled by 1790 Analytics , which specializes in evaluating intellectual property.
Don't Forget to participate in a contest where you can win the world's biggest UI elements pack "Impressionist User Interface Elements Pack" for 3 winners (1 developer license and 2 personal license) to design your project more creatively.
11 Free Websites To Send And Recieve Large Files Quickly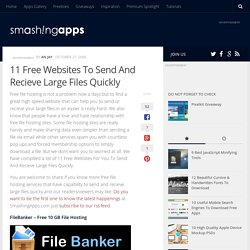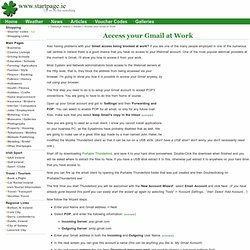 Also having problems with your Gmail access being blocked at work?
Access your Gmail at Work - Startpage Ireland
[Translations: Belarusian , Chinese , French , German , Italian , Japanese , Polish , Portuguese , Russian , Spanish , Turkish ]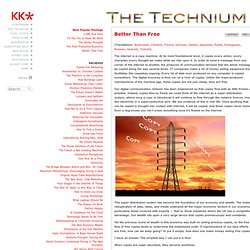 E-Government Meets Web 2.0: Goodbye Portals, Hello Web Services
A model for CIO-led innovation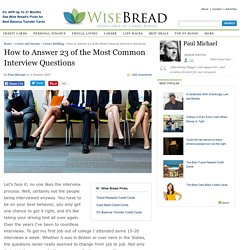 Happy New Year! [Editor's note: If you recently lost your job, take a look at Wise Bread's collection of tips and resources for the recently laid off .]
Written by Alex Iskold and edited by Richard MacManus. John Markoff's recent article in NY Times has generated an interesting discussion about Web 3.0 being the long-promised Semantic Web. For instance, a short post on Fred Wilson's blog had a lot of lengthy comments attempting to define Web 1.0, Web 2.0 and Web 3.0.
The Road to the Semantic Web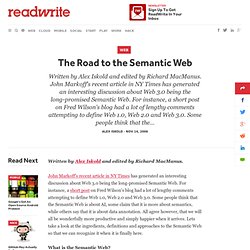 Semantic Web: Difficulties with the Classic Approach
Building a brand from scratch is not an easy thing to do, especially if you are in a market that is very competitive.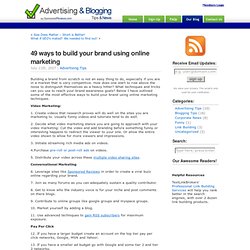 usability professionals from NYTimes: They Make It Really Work -
Because of Truemors , I've learned a lot about launching a company in these "Web 2.0" times.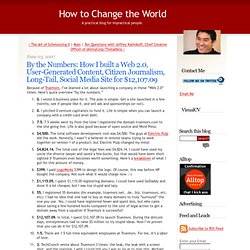 How I built a Web 2.0, User-Generated Content, Citizen Journalis
Web design and SEO in Canberra Australia
The BBC's Fifteen Web Principles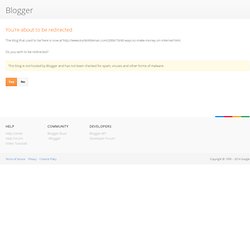 I did a little bookmark scrub this morning and thought I would share the remaining content of my "Online Money" folder.
40+ Ways to Make Money on the Internet - by Dumb Little Man
How to Win With Google AdWords
Most businesses want a cost-effective way to bring in more customers. The challenge is to find prospects who are thinking about your products at the exact time that you reach them. With the advent of Google AdWords, it's possible to target prospects at the very moment they're thinking about buying your products or services.
Almost everyone stuck in a cubicle dreams of starting his own business.
5 ways to start a company (without quitting your day job) - May
Become a Gmail master - Lifehacker
by Adam Pash
Several decades ago, before I got interested in starting businesses, I met a friend who went from being penniless to becoming quite wealthy in a breathtakingly short amount of time. I asked him what the secret of getting rich was. He said that you should find something that interests you and become an expert.
How to Start a Business without Money
how I saved $100 million on the web
Masters of Their Domains
PassingNotes.com
Current Cool Friend Interview
This I Believe! - Tom Peter's 60 TIBs
Aspiring Towards Auto-Pilot: Automate Your Business Marketing [F
How We Got Started - Fortune Small Business