Jello shots
Facebook. The Original Caramel Apple Jello Shots [With Real Apples] Can you believe I actually spend time trying to figure out what kinds of food could be used as a vessel for jello shots?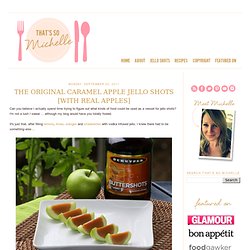 I'm not a lush I swear ... although my blog would have you totally fooled. It's just that, after filling lemons, limes, oranges and strawberries with vodka infused jello, I knew there had to be something else ... Butterbeer Jelly Shots. I always feel like . . . someone's watching me.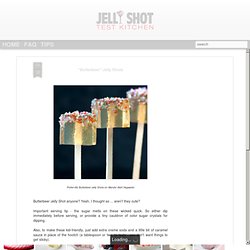 Oh, silly me, it's just a gaggle of Blueberry-tini Jelly Shots! Happy Halloween everyone! Yes, I know . . . Eyeballs. Again. Jelly Shot Test Kitchen. 10 Jello Shots Worth the Hangover. 10 Jello Shots Worth the Hangover.
---