Psychology
So, the headlines say somebody else has died due to video game addiction . Yes, it's Korea again. What the hell?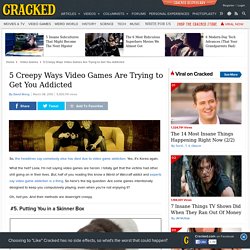 The Dunning–Kruger effect is a cognitive bias in which unskilled individuals suffer from illusory superiority , mistakenly rating their ability much higher than average. This bias is attributed to a metacognitive inability of the unskilled to recognize their mistakes. [ 1 ] Actual competence may weaken self-confidence, as competent individuals may falsely assume that others have an equivalent understanding. David Dunning and Justin Kruger of Cornell University conclude, "the miscalibration of the incompetent stems from an error about the self, whereas the miscalibration of the highly competent stems from an error about others". [ 2 ] [ edit ] Historical references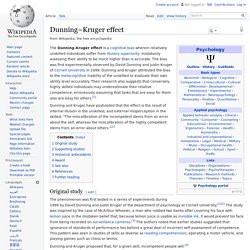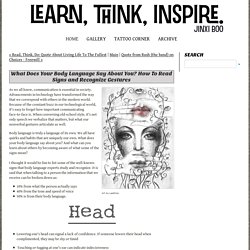 Art by Laetitzia As we all know, communication is essential in society. Advancements in technology have transformed the way that we correspond with others in the modern world. We live in an era when launching apps, using an online QR code generator for immediate information, following turn-by-turn map navigation on our phones, and microblogging with tweets and instant photos have become the norm. Because of the constant buzz in our technological world, it's easy to forget how important communicating face-to-face is. When conversing old-school style, it's not only speech we verbalize that matters, but what our nonverbal gestures articulate as well. Body language is truly a language of its own.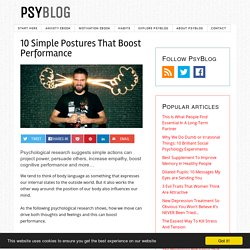 Psychological research suggests simple actions can project power, persuade others, increase empathy, boost cognitive performance and more... We tend to think of body language as something that expresses our internal states to the outside world. But it also works the other way around: the position of our body also influences our mind. As the following psychological research shows, how we move can drive both thoughts and feelings and this can boost performance.