Free music software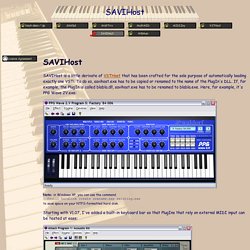 SAVIHost
SAVIHost is a little derivate of VSTHost that has been crafted for the sole purpose of automatically loading exactly one VSTi.
TAL - Togu Audio Line: Products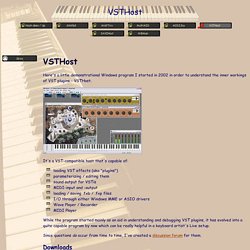 VSTHost
While the program started mainly as an aid in understanding and debugging VST plugins, it has evolved into a quite capable program by now which can be really helpful in a keyboard artist's Live setup. Since questions do occur from time to time, I've created a discussion forum for them. Downloads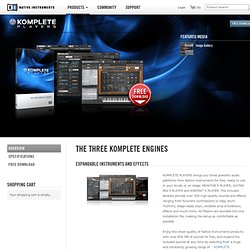 KOMPLETE PLAYERS brings you three powerful audio platforms from Native Instruments for free, ready to use in your studio or on stage: REAKTOR 5 PLAYER, GUITAR RIG 5 PLAYER and KONTAKT 5 PLAYER.
Komplete : Bundles : Komplete Players
The ReBirth Museum
01.16.14: Cameron Cates, Maestro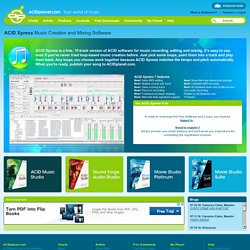 Virtual Music Composer 3
Grow Your Own Music with MusiGenesis