Blogs
Iconic Photos. Nerdfighters. Home. The Mary Sue - A Guide To Girl Geek Culture. Tastefully Offensive | Premium Funny. DIY Idea: Rainbow Melted Crayon Art & Man Made DIY | Crafts for Men... Artist and designer Jessica Kerbawy creates these amazing rainbow wall art pieces by gluing a spectrum of crayons on foam core, and then strategically melting them with a heat gun.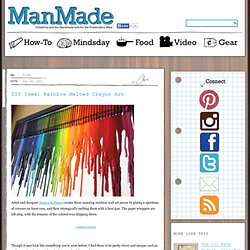 The paper wrappers are left atop, with the remains of the colored wax dripping down. Though it may look like something you've seen before, I find these to be pretty clever and unique, and an update on the playing with melted wax and rainbow techniques. StumbleUpon. Me « I Knead You. I'm Hannah.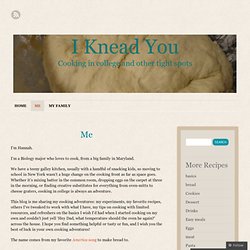 I'm a Biology major who loves to cook, from a big family in Maryland. We have a teeny galley kitchen, usually with a handful of snacking kids, so moving to school in New York wasn't a huge change on the cooking front as far as space goes. Whether it's mixing batter in the common room, dropping eggs on the carpet at three in the morning, or finding creative substitutes for everything from oven-mitts to cheese graters, cooking in college is always an adventure. Traumatized But Ready For the World. Kethera: coconutcoconutcoconut: youneedmeoryourenothing: #actors who are actually their character the greatest casting ever.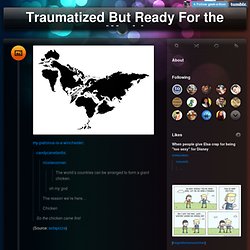 You found me.
---