Blogs
Iconic Photos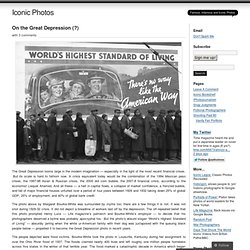 Since 1941, Ho Chi Minh had been rebelling against the French colonial rule in Vietnam. Sixty years ago, that struggle reached its climax at a broad vale known as Diên Biên Phu. The French, fifty thousand of whom ruled over the colony of 20 million people, grossly underestimated their enemy's strength and capabilities, initially unaware that the Vietnamese had been supplied with anti-aircraft and heavy artillery by Red China. In fact, as the first French paratroops were dropped into the valley in November 1953, the French government hoped for a swift victory that might just win back public support for the war in Indochina. It turned out to be a heroic, if foolhardy, last stand. Generals responsible raised doubts whether a defense was feasible as early as January 1954.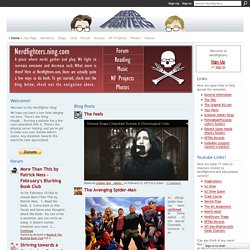 Nerdfighters
Greetings Nerdfighters, Just a quick call out to any would be or actual Vloggers out there in Nerdfighteria! The Ning DFTVA colab has been going for about four weeks now and we are still looking for more people to submit Vlogs to the project. We currently have 15 people on the roster and are looking to include far more than that.
Home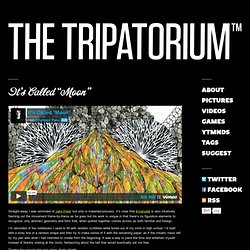 It's pretty rare that I'll post a video that isn't HD. The attached is only 360p which is, like, 50% less than my typical minimum-p-quotient but the lack of resolution does little to diminish its charm. It's a music video is for a tune by Wagon Christ, an artist I first encountered during my post-college-single-and-searching-for-meaning-slash-purpose years.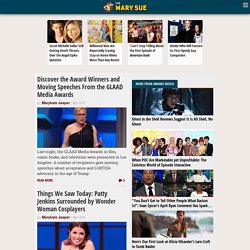 The Mary Sue - A Guide To Girl Geek Culture
So there's a Sandman movie adaptation in the works, with a big name producer that no one quite expected: Joseph Gordon Levitt. Naturally, when a performer known primarily as an actor is tapped for a behind the scenes role in what could be a major franchise, rumors are going to swirl about his starring role in it as well. If you ask me, however (and well, you are reading this post, aren't you?)
Tastefully Offensive | Premium Funny
Artist and designer Jessica Kerbawy creates these amazing rainbow wall art pieces by gluing a spectrum of crayons on foam core, and then strategically melting them with a heat gun. The paper wrappers are left atop, with the remains of the colored wax dripping down. Though it may look like something you've seen before, I find these to be pretty clever and unique, and an update on the playing with melted wax and rainbow techniques.
DIY Idea: Rainbow Melted Crayon Art & Man Made DIY | Crafts for Men...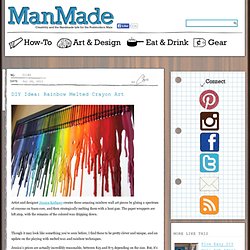 StumbleUpon
Me « I Knead You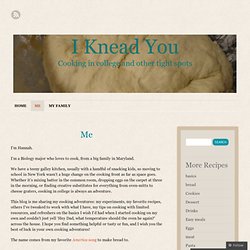 I'm Hannah. I'm a Biology major who loves to cook, from a big family in Maryland. We have a teeny galley kitchen, usually with a handful of snacking kids, so moving to school in New York wasn't a huge change on the cooking front as far as space goes. Whether it's mixing batter in the common room, dropping eggs on the carpet at three in the morning, or finding creative substitutes for everything from oven-mitts to cheese graters, cooking in college is always an adventure.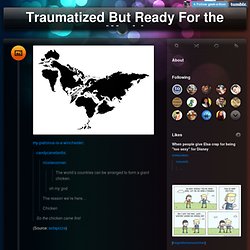 fing3rback: plot twist: Microsoft admits the Xbox One was just a late April fools joke and releases a new line of 360 designs instead and everyone was happy again an-excess-of-tennant: slytherin-starkid-of-tardis: phinflynn:
Traumatized But Ready For the World
My #1 goal in life is to see a game designer nominated for a Nobel Peace Prize. I've forecast that this will happen by the year 2023. Of course, it's not enough to just forecast the future — I'm also actively working to make it a reality. (And you can too — join Gameful, the Secret HQ for Worldchanging Game Developers.) My best effort so far?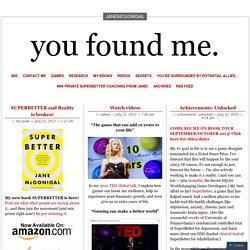 you found me.