Cuisine
Now this is possible with Livemyfood.com - the most delicious of culinary social networks! Locals: offer your favorite typical food and dishes to the foodies who are passing by! Travelers: discover the local food of your travel destination by eating at the table of other foodies, abroad and in your own country! You don't want to cook and receive at your table? Join us as simple guest!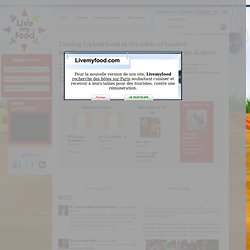 Foodies, typical food, eating with locals - on Livemyfood!
The Dinner Project
Le concept | Yummy Magazine - Magazine de recettes de cuisine collaboratif et gratuit
SUPERMARMITE - It's cookin'up near you!