Cuisine
Foodies, typical food, eating with locals - on Livemyfood!
The Dinner Project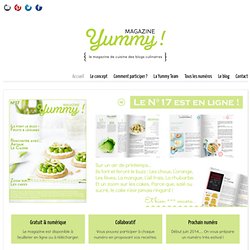 Yummy Magazine est le magazine gratuit, collaboratif et électronique des blogueuses culinaires. Un magazine que nous allons créer ensemble, saison après saison.
Le concept | Yummy Magazine - Magazine de recettes de cuisine collaboratif et gratuit
SUPERMARMITE - It's cookin'up near you!