Régies
Adyoulike
NetAffiliation, plateforme d'affiliation. Créez un programme d'affiliation performant
NetAffiliation is a major European and International affiliate marketing platform, with : - More than NetAffiliation, is first and foremost, a team of professionals recognised for their industry skills and quality of service.Customized partner relationship management helps to create long term added value and maximise ROI. NetAffiliation has received numerous awards for the success of this strategy, but our most important success so far has been the loyalty of our advertisers and webmasters.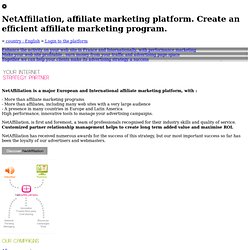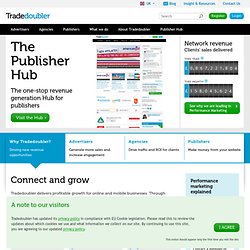 Connect and grow Tradedoubler delivers profitable growth for online and mobile businesses. Through dedicated client support, detailed customer targeting and powerful conversion optimization tools, we are able to verifiably increase your sales performance, drive improved marketing ROI, and turn websites and apps into profitable revenue streams.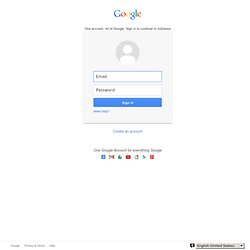 AdSense
Google AdSense provides a free, flexible way to earn money from your websites, mobile sites, and site search results with relevant and engaging ads. AdSense has helped over two million publishers grow their businesses in the last 10 years. Have AdSense fund your content so you can focus on creating even more. New to AdSense? Find out more information here.
Solve Media