Design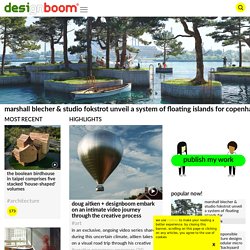 apr 04, 2014 WATCH: naoto fukasawa elaborates on the company's attention to craftsmanship, and his own approach to » 0 shares last week designboom attended the inaugural mextropoli architecture festival in mexico city.
Furniture Fashion - Home Furnishings Interior Design Blog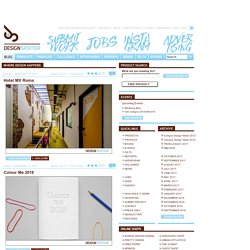 Submit your products and projects here Crowdfunding, Kickstarter, ACCESSORIES, APPS, ARCHITECTURE, AUTOMOTIVE, BICYCLE, BOOKS and MAGAZINES, CLOCK, COMMUNICATION, CONCEPTS, DECORATION, ECO, GREEN, E-NEWS, FASHION, FURNITURE, GADGETS, GRAPHIC, GREEN, HANDMADE, HOTELS, INDUSTRIAL, INTERIOR DESIGN, JEWELRY, KITCHEN, KIDS, ONLY, LIGHTING, MATERIAL, MOBILE, PROJECTS, SHOES, STORES, SHOPS, TABLEWARE, URBAN STREET ART, WALLPAPER, WATCHES, WEBDESIGN and spread the message via social media :-)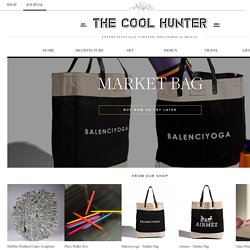 More than 400 invited guests attended the opening event of The Art Hunter in Sydney on Tuesday night. The Art Hunter launch is a collaboration between The Cool Hunter and Jaguar, and the opening night was also the Australian debut of the spectacular Jaguar C-X17 concept car. To present The Art Hunter, we engaged our dream team of collaborators, led by the incomparable Natalie Longeon and Peter Pengly from The Artistry (they designed and executed our Summer Lovers Rotate store as well), to transform a 500 m2 warehouse in Alexandria into a genuinely exciting, temporary three-week art exhibition experience. The Art Hunter is not a white-walled space where you quietly walk past pieces of art.
Топ 5: Изкуствени острови Наскоро беше разпространена новината, че Поморие е на път да стане първият град в България с изкуствен остров. По този повод решихме, както обикновено правим в такива случаи, да се запознаем със световната практика в тази област. Примерите, на които попаднахме са повече от удивителни.
Welcome to DeZona!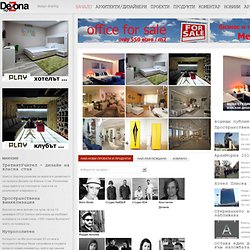 Japanese designer Yukihiro Kaneuchi has developed a new edition of 'Sand' vase, based on the idea of the game Bou-Taoshi. Bou-Taoshi is a game with simple rules. Players make a heap of sand and place a branch in the centre, then each player takes turns removing sand; the one who causes the branch to fall loses. According to Kaneuchi, this activity is a common sight in Japanese temples, where the conical shape represents where God first came in the mythological age.