Competitive Tools
Projecturf - Web-based project management app, collaboration and task management software
Viewpath : Online Project and Event Management
See how Viewpath dramatically simplifies project workflow and team collaboration – all with drag-and-drop simplicity. Viewpath is the only project management solution which provides interactive Gantt charts, Resource Allocation graphs, and Agile tools – in one complete picture. Gain the freedom to collaborate with anyone, in any organization, and set user permissions on any project role. Each user can customize page layouts to his or her preferences.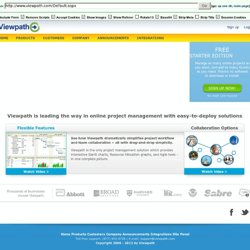 Micro Focus i.Sight
Micro Focus Enterprise Analyzer is key to the success of application overhaul and modernization strategies by ensuring that they are based on a solid knowledge foundation.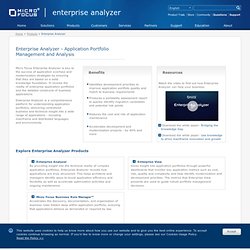 PTC
VersionOne
TrackerSuite.Net
Planisware
Planview
SAP PPM
Oracle's Primavera P6 Professional Project Management gives today's project managers and schedulers the one thing they value most: control. Primavera P6 Professional Project Management, the recognized standard for high-performance project management software, is designed to handle large-scale, highly sophisticated and multifaceted projects. It can be used to organize projects up to 100,000 activities, and it provides unlimited resources and an unlimited number of target plans. Massive data requires sophisticated, yet highly flexible organization tools to provide you a multitude of ways to organize, filter and sort activities, projects, and resources.
Oracle Primavera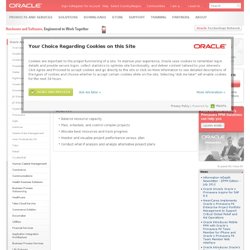 HP
CA Clarity
Your organization needs to preserve its competitive advantage, do more with less budget and staff, and cut costs at every opportunity.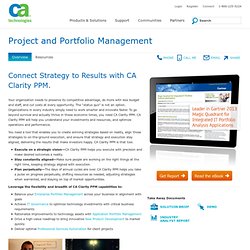 Serena PPM
As of 2011, Serena has stopped new feature development for Serena Project Portfolio Management (PPM).
EPMLive
Change Director
PowerSteering