The Cloud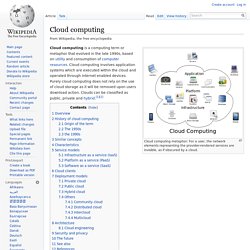 Cloud computing logical diagram
Cloud in Enterprise :the coming tornado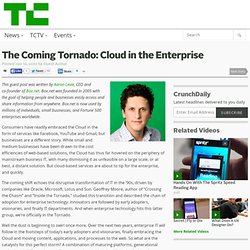 This guest post was written by Aaron Levie , CEO and co-founder of Box.net . Box.net was founded in 2005 with the goal of helping people and businesses easily access and share information from anywhere. Box.net is now used by millions of individuals, small businesses, and Fortune 500 enterprises worldwide . Consumers have readily embraced the Cloud in the form of services like Facebook, YouTube and Gmail, but businesses are a different story.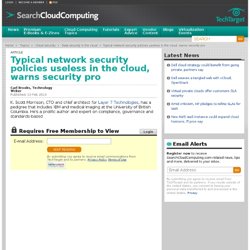 Typicalnetwork security policies useless in the cloud, warns se
K. Scott Morrison, CTO and chief architect for Layer 7 Technologies , has a pedigree that includes IBM and medical imaging at the University of British Columbia. He's a prolific author and expert on compliance, governance and standards-based
The Future of the Cloud -
We're delighted to announce ReadWriteWeb's fourth premium report, The Future of the Cloud: Cloud Platform APIs are the Business of Cloud Computing . Thanks to the generosity of our partners VMWare and Intel , we're providing this report at no cost to you. Cloud computing is fundamentally changing the way we do business - from strategic planning to how services are delivered.