Biotechnology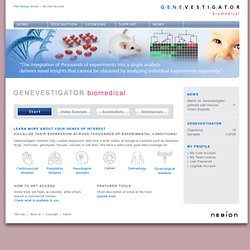 shaping biological discovery
GENEVESTIGATOR biomedical (Enter gene symbol or ID, e.g. KRT2 ) Anatomy tool: view gene expression across 300+ anatomical parts (FREE) Neoplasms tool: view gene expression across 1,500+ cancer types and subtypes (FREE) Samples tool: view gene expression across hundreds of well annotated experiments (FREE) Application areas: functional genomics, gene prioritization, biomarker discovery, drug repositioning, regulatory network analysis, identification of reference genes for qPCR, and more.
v.5.6] - All Databases Home
Thank you for using Web of Knowledge If you have come to this Website for information about Web of Knowledge, visit wokinfo.com . Once there you will find the new home for Web of Knowledge subscription information and tools, such as promotional materials, training opportunities, and answers to frequently asked questions. If you are trying to access the Web of Knowledge product environment, please try these alternative access methods: For additional access assistance, please contact Technical Support . (Your IP address is 198.27.80.96).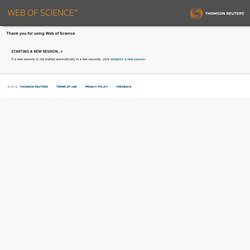 Proteopedia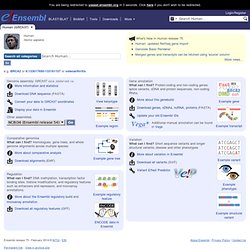 Human Login · Register
genome browser 65: Homo sapiens - Description
National Center for Biotechnology Information