COMPUTER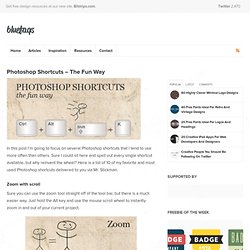 In this post I'm going to focus on several Photoshop shortcuts that I tend to use more often than others. Sure I could sit here and spell out every single shortcut available, but why reinvent the wheel? Here is a list of 10 of my favorite and most used Photoshop shortcuts delivered to you via Mr. Stickman. Zoom with scroll Sure you can use the zoom tool straight off of the tool bar, but there is a much easier way.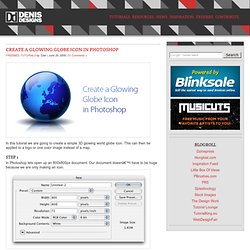 In this tutorial we are going to create a simple 3D glowing world globe icon. This can then be applied to a logo or one color image instead of a map. Step 1 In Photoshop lets open up an 800x800px document. Our document doesn't have to be huge because we are only making an icon.
Create a Glowing Globe Icon in Photoshop | Denis Designs | Free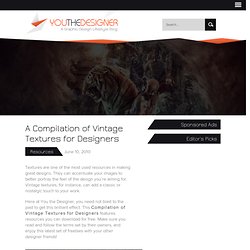 Resources June 10, 2010 Textures are one of the most used resources in making great designs. They can accentuate your images to better portray the feel of the design you're aiming for. Vintage textures, for instance, can add a classic or nostalgic touch to your work.
How to use Lightroom: 8 mistakes every photographer makes (and how to fix them) Adobe Lightroom is an incredibly powerful image organisation and editing software package. Of course the downside to having such a powerful tool at your disposal is that it's possible to make some pretty significant mistakes, especially when you're first learning how to use it. To help out we've drawn up a list of the most common mistakes that photographers make when using Lightroom and have some advice about how to get things right from the outset.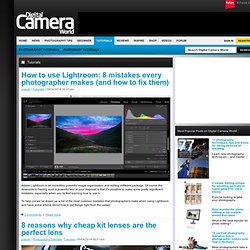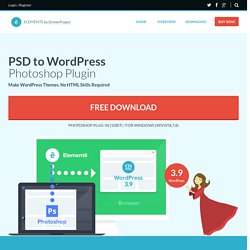 With the help of Divine Elemente (PSD to WordPress plugin) you spent less than 5 minutes for WordPress theme creation. Photoshop basics are pretty enough for you. The code written with this tool is SEO-friendly and optimized for getting the top results in the search engines. Divine Elemente is a plugin, which converts any Photoshop design to a fully functional theme for WordPress CMS in few seconds. And it doesn't require deep knowledge of technical HTML details or Photoshop skills. That makes it pretty unusual.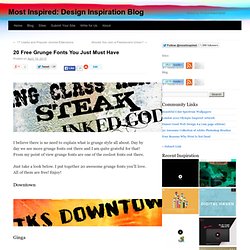 I believe there is no need to explain what is grunge style all about. Day by day we see more grunge fonts out there and I am quite grateful for that! From my point of view grunge fonts are one of the coolest fonts out there. Just take a look below.
20 Free Grunge Fonts You Just Must Have
Many people can use Photoshop, but only a select few can call themselves gurus. Learn all the methods in the 20 tutorials below and you'll be well on your way to joining this elite. Rather than focus on tuts for beginners, intermediates or advanced users, we've simply chosen ones which produce jaw-dropping effects. All of them are easy to follow, although most do require at least some prior knowledge and experience.