COMPUTER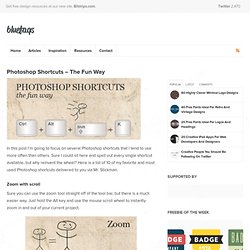 In this post I'm going to focus on several Photoshop shortcuts that I tend to use more often than others. Sure I could sit here and spell out every single shortcut available, but why reinvent the wheel? Here is a list of 10 of my favorite and most used Photoshop shortcuts delivered to you via Mr. Stickman. Zoom with scroll Sure you can use the zoom tool straight off of the tool bar, but there is a much easier way.
Create a Glowing Globe Icon in Photoshop | Denis Designs | Free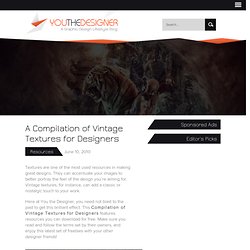 Resources June 10, 2010 Textures are one of the most used resources in making great designs. They can accentuate your images to better portray the feel of the design you're aiming for. Vintage textures, for instance, can add a classic or nostalgic touch to your work.
Photoshop effects: how to make high-key portraits and film noir-style photos Using just one image, we'll show you how you can create two different portraits that are the polar opposite in style. Sharpen photos the smart way: demystifying Photoshop's image-sharpening tools Photoshop has a range of sophisticated image-sharpening tools that make it easier than ever before to fine-tune your focus.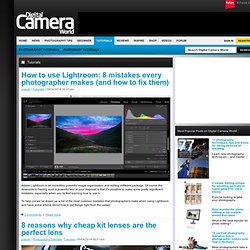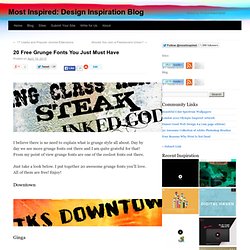 I believe there is no need to explain what is grunge style all about. Day by day we see more grunge fonts out there and I am quite grateful for that! From my point of view grunge fonts are one of the coolest fonts out there. Just take a look below.
20 Free Grunge Fonts You Just Must Have
Many people can use Photoshop, but only a select few can call themselves gurus. Learn all the methods in the 20 tutorials below and you'll be well on your way to joining this elite. Rather than focus on tuts for beginners, intermediates or advanced users, we've simply chosen ones which produce jaw-dropping effects. All of them are easy to follow, although most do require at least some prior knowledge and experience.