Crochet
Crochet it up! Hair Ties and Headbands. Scrunchies are back!!!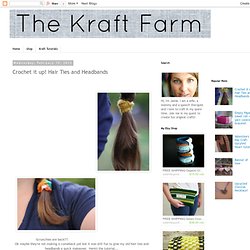 Ok maybe they're not making a comeback yet but it was still fun to give my old hair ties and headbands a quick makeover. Here's the tutorial... Materials: hair tie (the thicker the easier), crochet hook (3.5-5mm), yarn and scissors. Oh and a big embroidery/crochet needle which I apparently forgot to put in the picture. Free Crochet Patterns by Category - 19,000+ Free Crochet Patterns plus Knit Patterns. Crochet Patterns Knitting Patterns Sewing Patterns Cross Stitch Patterns Quilt Patterns Yarn Stores Search for: in: Free Crochet Pattern Categories (over 19,000 free patterns!)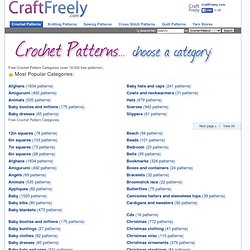 : Crochet School. Sorry I've taken so long to post this very last post of the crochet school series.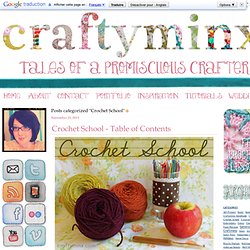 Would you believe me if I said I don't want it to end? Haha That's not the real reason, although it is a little weird to be writing the last crochet school post (for now). I've just been busy designing new patterns and crocheting my butt off for the craft show I'm in next month, Deluxe. I was also waiting for all of you to have time to put in questions you want answered in this post. Let's cover those questions first:
---