Idoms and Phrases
Slang Search
Home > Reference > Glossary Glossary of English Grammar Terms A fully cross-referenced English glossary of linguistic and grammatical terms. Each grammar definition contains an explanation and cross-references to other relevant grammar terms.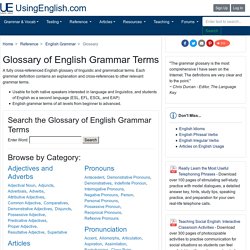 English Idioms and Sayings - UsingEnglish.com ESL Forum
For optimal experience our website currently allows all Cookies. If you continue to use our website without changing any settings, you agree to this.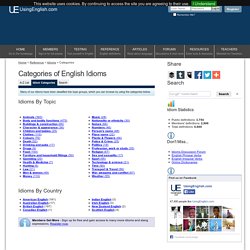 Categories of English Idioms
Brewer, E. Cobham. Dictionary of Phrase & Fable. Salt.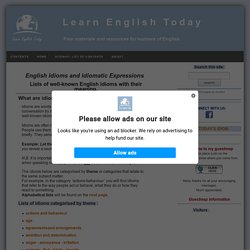 Lists of idioms used in everyday conversational English, with their meaning.