Recipes
Moroccan-Spiced Roast Chicken Recipe. Williams-Sonoma's Weeknight Fast & Fresh | Weldon Owen, 2011 A quartet of familiar spices lend the striking flavors of Morocco to this complete meal in one.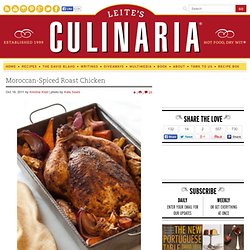 Although it takes a bit longer than other recipes to cook, once you put it in the oven, your work is done. Recipes. Close [x] This All Access article is featured in our magazine and non-subscribers receive access to only a limited number of articles per month.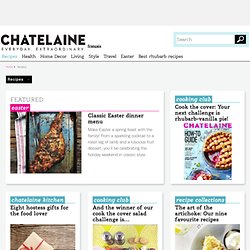 To access this article and all articles featured in our magazine Get Chatelaine. Grilled pepper and black bean soup with Le sieur Riou-x - Recipes - Our cheeses. Ingredients 2 large bell peppers, the colour of your choice15 ml (1 tbsp.) butter1 onion, chopped2 cloves garlic, minced5 ml (1 tsp.) chili powder2 ml (½ tsp.) ground cumin1 ml (¼ tsp.)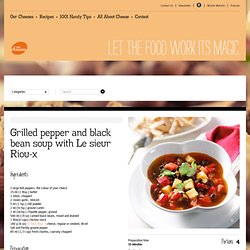 Chipotle pepper, ground540 ml (19 oz) canned black beans, rinsed and drained1 litre(4 cups) chicken stock180 g (6 oz) Le sieur Riou-x cheese, regular or smoked, dicedSalt and freshly ground pepper85 ml (1/3 cup) fresh cilantro, coarsely chopped Preparation. Recipes - Our cheeses. Bengali Recipes | Bangladeshi Recipes | Fish, Meat, Curry, Dessert, Snacks Recipes. So, How's It Taste? Dip Recipes collection. Mumbai's best street food - video | Travel. Indian food expert Vandana Verma hunts down the city's food staples, from family-owned Gujarati canteens to street stalls hawking 'Bombay Sandwiches', via the best 'vada pav' in the city – spiced potato balls mixed with coriander, garlic and chilli deep-fried in chickpea batter.
Vandana also tracks Mumbai's dabbawallas, the army of couriers who ferry tiffin lunch boxes from the kitchens of homes to offices across the mega-city •10 of the best street food locations in Mumbai• As featured in our Mumbai city guide. Easy Chicken in Tomato Sauce Recipe - Pollo en Tomate - Chicken in Tomato Sauce Recipe. Chicken breasts never tasted so good as this Chicken in Tomato Sauce Recipe!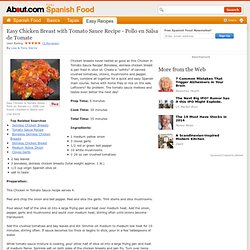 Boneless, skinless chicken breast is pan fried in olive oil. Create a "sofrito" of canned crushed tomatoes, onions, mushrooms and pepper. Then, combine all together for a quick and easy Spanish main course. Serve with home fries or rice on the side. Leftovers? Chinese Chicken Recipes - a Chicken Recipe with Bok Choy in Garlic Sauce. Sweet bok choy and a tangy sauce using rice vinegar lend flavor to this stir-fried chicken recipe.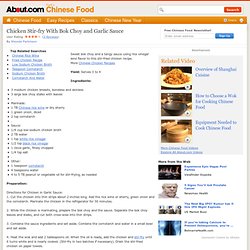 More Chinese Chicken Recipes Yield: Serves 3 to 4 Ingredients: Restaurants. Koththu Roti. Not too long ago, Farwin, a food blogger and writer/photographer behind the blog, Love and other Spices got in touch with me wishing to introduce Sri Lankan cuisine to Rasa Malaysia readers.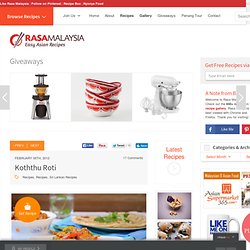 I was thrilled as I have never been to Srilanka and would love to learn more about the food and its culture. Farwin is a Sri Lankan currently residing in UAE with her family and Love and other Spices is about the traditional food she grew up eating. For this guest post, Love and other Spices shares her Koththu Roti recipe with us. Please welcome Farwin and let's celebrate the inclusion of Sri Lankan food on Rasa Malaysia! When I recently stumbled upon Bee's site, being a Sri Lankan I was so delighted to find many names I was familiar with like Sambal and Roti. Weeknight Recipe: Quick and Easy Fried Rice. Fried rice meets all our requirements for a fast weeknight meal: minimal prep work required, quick to pull together, and deeply satisfying.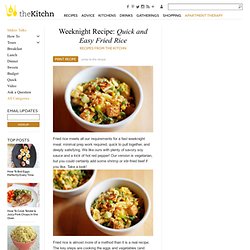 We like ours with plenty of savory soy sauce and a kick of hot red pepper! Our version is vegetarian, but you could certainly add some shrimp or stir-fried beef if you like. Take a look! Fried rice is almost more of a method than it is a real recipe. 51 Healthy Foods To Eat For Healthy Living. Good health and youthfulness are something that all of us crave for, particularly those dedicated to healthy living.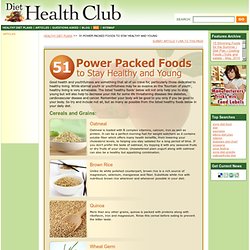 While eternal youth or youthfulness may be as evasive as the 'fountain of youth', healthy living is very achievable. The listed 'healthy foods' below will not only help you to stay young but will also help to decrease your risk for some life threatening diseases like diabetes, cardiovascular disease and cancer. Recipes from Kevin & Amanda. So excited to share this super easy, ultra creamy pesto alfredo sauce, poured over dreamy, fluffy gnocchi and topped with crisp bacon and shaved parmesan.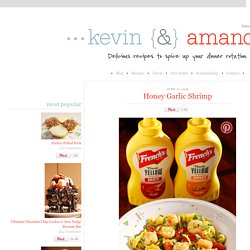 It's warm, hearty, delicious, and perfect for busy weeknights. The combo of bacon, creamy basil pesto, and parmesan send this decadent sauce over the top!! It's seriously too good to eat in public. Mushroom Corn Masala Recipe - Mushroom Makai Masala Recipe - How To Make Mushroom Makai Masala. Here's a delicious, tempting recipe with mushrooms and makai. Learn how to make mushroom corn masala. Ingredients: Avocado Mac and Cheese Recipe | Stovetop Mac and Cheese. Stovetop Avocado Mac and Cheese My avocado obsession continues, this time with Stovetop Avocado Mac and Cheese!
If you like our Creamy Avocado Pasta, you will love this decadent macaroni and cheese. Easy Shepherd's Pie Recipe. Method 1 Peel and quarter potatoes, boil in salted water until tender (about 20 minutes). 2 While the potatoes are cooking, melt 4 Tablespoons butter (1/2 a stick) in large frying pan. 3 Sauté onions in butter until tender over medium heat (10 mins). Talerine Beef Casserole Recipe.
Method 1 Pre-heat the oven to 350 degrees and bring a large pot of salted water to a boil for the egg noodles. 2 Heat 2 Tbsp of oil on medium high heat in a large, heavy bottomed pot. Add the onions and bell pepper and sauté until softened. Add garlic and cook for a minute more. Add the tomatoes, breaking them up with your fingers or a knife, if you are using whole canned tomatoes. Mom's Stuffed Bell Peppers Recipe. How to Make Chicken Stock.
Crispy Fish Fillets with Tartar Sauce recipe. Canadian Cheese and Chicken Casserole recipe. Stuffed Beef and Cheddar Burgers recipe. Onion Mushroom Soup With Cheese Croutes recipe. Mussels in Fennel Tomato Sauce recipe. Sweet Potato Fries with Curry Mayonnaise recipe. Classic Lasagna recipe. Paprika Chicken recipe. Chicken Chorizo Paella recipe. Best Steak Marinade in Existence Recipe. Ratatouille Bake Recipe. Italian Stewed Tomatoes Recipe. Famous Butter Chicken Recipe. Yummy Honey Chicken Kabobs Recipe. Indian Chicken Curry I Recipe. Brazilian Chicken with Coconut Milk Recipe. Video: Making Crispy Onion Rings. The best new recipes from Rasa Malaysia | punchfork.com. Punchfork | The best new recipes from top food sites. Eats Archive Page. Breakfast Quesadillas | Scrambled Egg and Ham Quesadillas. Skinny Chicken Tikka Masala.
STUFFED PEPPERS RECIPES.
---