Nähen (:
Patront gratuit. Pattern drafting. You need 1 18″ reversible nylon closed zipper2.5 yds. of shell fabric, 60″ wide1.5 yds. of liner fabric, 60″ wideCoordinating thread1 roll of kraft paper or pattern-making papper1 tracing wheel On a sheet of kraft paper, draw a straight line about 2″ from the edge along the length.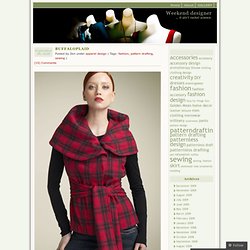 In the middle of this line, mark point 1. 2 from 1 = 29″ 3 from 1 = 29″ Handarbeiten im Netz. Nähen: Ideen zum Nachmachen. Craftster.org - A Community for Crafts and DIY Projects with Free Craft Ideas, Inspiration, Advice and More. Coats GmbH. >>I Made Ballet Flats<< now with tutorial >>UPDATES<< Cute little ballet flats made from a heavy canvas ticking, interfacing, pipping and leather.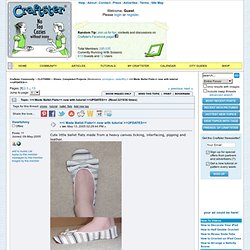 If you'd like the instructions or a pattern, im working on that. (im going to make alittle tutorial soon, so everyone can have a pair) But they're really quite easy and very comfertable! Tell me what you think. Global website - Nähideen - NEU.
---