Nähen (:
allgemeine Handarbeitsseiten Handarbeiten Neue Seite mit diversen Handarbeiten, vielen Puppenkleidern und mehr Flinke Hand mittelalterliche Handarbeiten wie Brettchenweben, Fingerloop, Nadelbinden ect bis zu den bekannten Techniken werden hier ausgestellt Handarbeiten aus Wolle übersichtliche Seite mit Fotos, Anleitungen und Vorlagen
Handarbeiten im Netz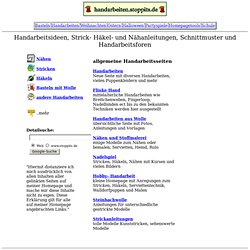 Nähen: Ideen zum Nachmachen
Coats GmbH
>>I Made Ballet Flats<< now with tutorial >>UPDATES<<
Cute little ballet flats made from a heavy canvas ticking, interfacing, pipping and leather. If you'd like the instructions or a pattern, im working on that. (im going to make alittle tutorial soon, so everyone can have a pair) But they're really quite easy and very comfertable! Tell me what you think.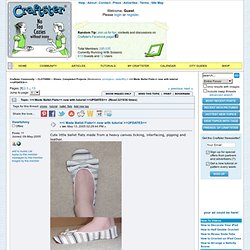 Global website - Nähideen - NEU