FunGenerators
Dear Best friend, Please continue to take me on romantic hikes in the dead of night to look at the stars. But when you leave me and go back to college, can you maybe keep in contact?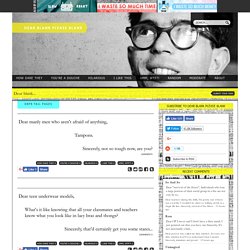 By: Maria Popova "Through our scopes, we see ourselves. Every new lens is also a new mirror." Given my longtime fascination with the so-termed digital humanities and with data visualization, and my occasional dabbles in the intersection of the two, I've followed the work of data scholars Erez Aiden and Jean-Baptiste Michel with intense interest since its public beginnings. Now, they have collected and contextualized their findings in the compelling Uncharted: Big Data as a Lens on Human Culture (public library) — a stimulating record of their seven-year quest to quantify cultural change through the dual lens of history and digital data by analyzing the contents of the 30,000 books digitized by Google, using Google's Ngram viewer tool to explore how the usage frequency of specific words changes over time and what that might reveal about corresponding shifts in our cultural values and beliefs about economics, politics, health, science, the arts, and more.
Gabby Giffords and Mark Kelly Be passionate. Be courageous. Be your best.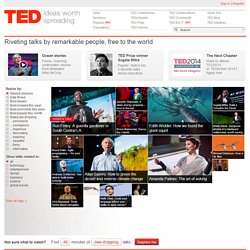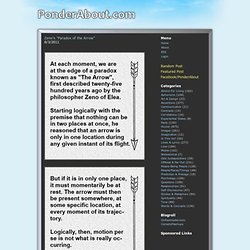 Zeno's "Paradox of the Arrow" passage from Biocentrismby Robert Lanza M.D.Related Posts:The Paradox Of The Infinite CircleThe Liar ParadoxThe Barber Paradox Tags: paradoxes Posted in Time Comments It's just an exercise in logic by an ancient philosopher.
12:16pm | Jun 20th, 2010 "Love is a temporary madness; it erupts like volcanoes and then subsides. And when it subsides you have to make a decision.