FunGenerators
I think it's possible to add things to the discussion without criticizing the list. If it were 10 best ecological SF novels, then yes, Dune would be a glaring omission. But I take this more as a conversation starter, that might lead to folks picking up and reading something they might've missed.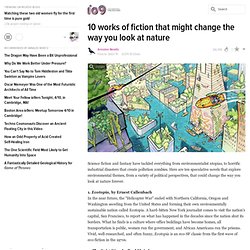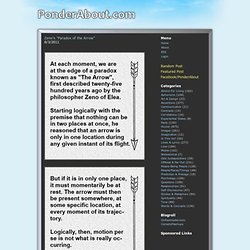 Zeno's "Paradox of the Arrow" passage from Biocentrism by Robert Lanza M.D. Related Posts: The Paradox Of The Infinite Circle The Liar Paradox The Barber Paradox Tags: paradoxes Posted in Food-For-Thought Comments
12:16pm | Jun 20th, 2010 "Love is a temporary madness; it erupts like volcanoes and then subsides. And when it subsides you have to make a decision.