Food for Thought
So mature. Some paradoxes - an anthology. 50 Ways to Be More Humble. SuccessJanuary 31st, 2011 Lists I've found are a great way to explore a topic, generate some interest in a subject and provide enough variety that it is not only quick to read, but quick to relate to many aspects.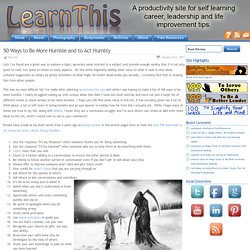 All this while hopefully adding some value to what is read in new ideas, unheard suggestions or simply by giving reminders of what might be known dead inside you already. The Egg. The Egg By: Andy Weir You were on your way home when you died.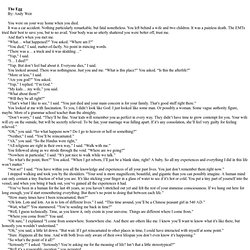 Squashed Philosophers- Condensed Plato Aristotle Augustine Descartes Hume Marx Freud Copernicus Hobbes Sartre Ayer Sade Wittgenstein Einstein. Top 10 Thinking Traps Exposed. Our minds set up many traps for us.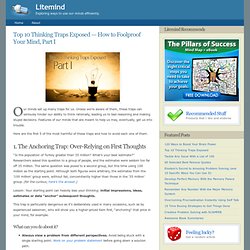 Unless we're aware of them, these traps can seriously hinder our ability to think rationally, leading us to bad reasoning and making stupid decisions. Features of our minds that are meant to help us may, eventually, get us into trouble.
---