Crafts
Crafty Links
A Modern Take on the Doily $850 Lamp for less than $50?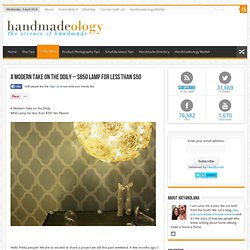 Difficulty Rating: Beginner Tags If you need a quick 'just because' gift for someone, this is it!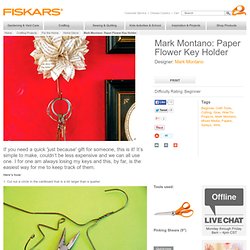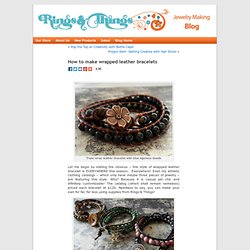 Triple-wrap leather bracelet with blue tigereye beads
i don't know what it is about this time of year that makes me just want to have my bare feet in the sand, be watching the sun setting into the ocean, and breathing in the warm salty air of the beach...as i get older, more and more i find myself missing that place i used to go to almost every.single.day. as a teen.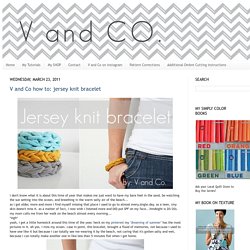 by Michelle Vackar, Modern Handmade Child One of our favorite outside activities at our home is drawing with chalk on the driveway.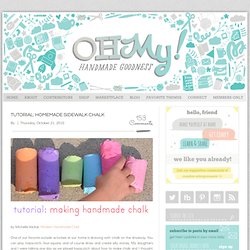 Craftiness
It's April, which means it's officially stashbusting month! It's time to dust off all of the supplies hiding at the back of your closets and create using what you already have on hand. Think of it like spring cleaning, only much more fun!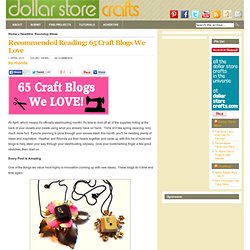 Boy, I didn't know what I was getting myself into when I started this. I've had requests for some sort of expressions tutorial dating back a while now, so I figured, "Sure!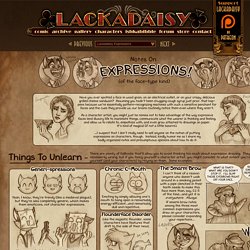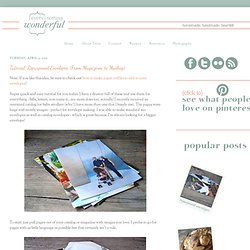 Note: If you like this idea, be sure to check out how to make paper ruffles to add to your envelopes!
I finally gave in and made marble magnets. Not surprisingly they are quite fun, smooshing the glue out to make a perfect little magnified image is very satisfying. Here, in order of appearance, are the places I referenced: