Main Meals
Hearty Vegan Slow-Cooker Chili Recipe
Slow Cooker Roast Beef Recipe
World's Best Lasagna Recipe
Awesome Slow Cooker Pot Roast Recipe
Slow Cooker Chicken Cacciatore Recipe
Slow Cooker Beef Stew IV Recipe
Italian Spaghetti Sauce with Meatballs Recipe
Cheese & Burger Society
Meet the Personal Chef of Pot | Fast Company
Veggie Burgers Recipe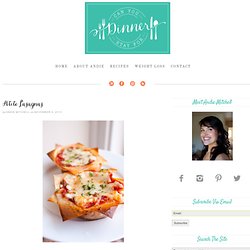 I find there's a fine line between like and obsessed . A whisper-thin, sliver of a line. Take my reverence for Target, for example. What began nearly ten years ago as a casual, "Hey I really think that place is the cat's pajamas" slipped almost too quickly into me considering ways to spend an entire weekend within its red doors. How lovely a weekend that would be. My relationship with my muffin tin is similarly alarming.
Petite Lasagnas
Good Old Fashioned Pancakes Recipe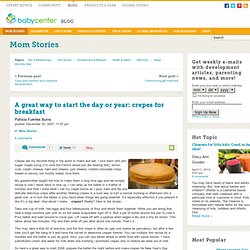 A great way to start the day or year: crepes for breakfast
Crepes are my favorite thing in the world to make and eat. I love them with jam, sugar, maple syrup (I'm sure the French would just die hearing this), lemon curd, cream cheese, ham and cheese, just cheese, melted chocolate chips. Sweet or savory, but mostly sweet, love them. My grandmother taught me how to make them a long time ago and her simple recipe is one I never have to look up. I can whip up the batter in a matter of minutes and then I enter what I call my crepe trance as I pour, swirl and flip one delicate delicious crepe after another. Making crepes is a sure way to turn a normal morning or afternoon into a great one, or to turn the tables in your favor when things are going downhill.
All-American Meatloaf
Bourbon Marinade Recipe - Barbecue Marinating Recipes and Marinade Resources - Marinade.com
Teriyaki Marinade For Beef/chicken Recipe - General Marinating Recipes and Marinade Resources - Marinade.com
Jack Daniels Marinade Recipe - Barbecue Marinating Recipes and Marinade Resources - Marinade.com
Beef And Steak Marinades and Sauces - Recipes and Guides - Marinade.com
Taste Goblet
Chicken Marinades