Main Meals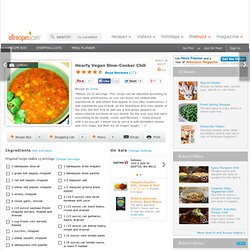 Hearty Vegan Slow-Cooker Chili Recipe
Recipe by Grete "Makes 10-15 servings. This recipe can be adjusted according to your taste preferences, so you can leave out undesirable ingredients or add others that appeal to you (like mushrooms). I add ingredients just to bulk up the heartiness and color palate of the chili, but feel free to just use a few green peppers or same-colored zucchinis as you desire. By the end, you just want everything to be hearty, moist, and flavored -- mess around with it as you go!
Slow Cooker Roast Beef Recipe
World's Best Lasagna Recipe
Awesome Slow Cooker Pot Roast Recipe
Slow Cooker Chicken Cacciatore Recipe
Slow Cooker Beef Stew IV Recipe
Italian Spaghetti Sauce with Meatballs Recipe
Cheese & Burger Society
Meet the Personal Chef of Pot | Fast Company
Veggie Burgers Recipe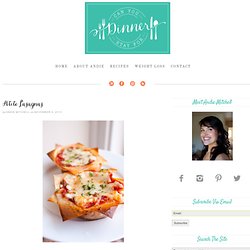 recipe slightly adapted from Hungry Girl (makes 12) 12 oz raw ground turkey ¼ tsp salt, divided ¼ tsp pepper 1 cup chopped onion
Petite Lasagnas
Good Old Fashioned Pancakes Recipe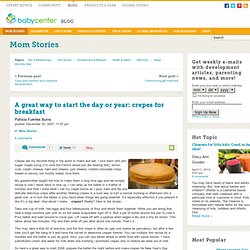 A great way to start the day or year: crepes for breakfast
Crepes are my favorite thing in the world to make and eat. I love them with jam, sugar, maple syrup (I'm sure the French would just die hearing this), lemon curd, cream cheese, ham and cheese, just cheese, melted chocolate chips. Sweet or savory, but mostly sweet, love them. My grandmother taught me how to make them a long time ago and her simple recipe is one I never have to look up. I can whip up the batter in a matter of minutes and then I enter what I call my crepe trance as I pour, swirl and flip one delicate delicious crepe after another. Making crepes is a sure way to turn a normal morning or afternoon into a great one, or to turn the tables in your favor when things are going downhill.
All-American Meatloaf
Bourbon Marinade Recipe - Barbecue Marinating Recipes and Marinade Resources - Marinade.com
Teriyaki Marinade For Beef/chicken Recipe - General Marinating Recipes and Marinade Resources - Marinade.com
Jack Daniels Marinade Recipe - Barbecue Marinating Recipes and Marinade Resources - Marinade.com
Beef And Steak Marinades and Sauces - Recipes and Guides - Marinade.com
Taste Goblet
Wednesday 24 June 2009 @ 12:35 pm This chicken marinade is definitely out of the ordinary! The Jack Daniel's chicken marinade has lots of acidic components in it; perfect for tenderising meat, and the other ingredients combine beautifully to produce the best chicken you have ever tasted! I highly recommend this chicken marinade for barbequing in the summer months. Ingredients: 500g/ 1lb of chicken breasts1 1/2 cups of olive oil3/4 cups of soy sauce1/4 cup of Worcestershire sauce2 tablespoons of dry mustard2 teaspons of salt1/2 cup of Jack Daniel's whiskey1 tablespoon of black pepper1/2 cup of wine vinegar1/3 cup of lemon juice1 1/2 teaspoons of parsley3 clove of minced garlic
Chicken Marinades