Blogs
Blue-Eyed Bakers - Blue Eyed Bakers - StumbleUpon. Lunch Lady Bars | - StumbleUpon. Do you attend cookie exchanges this time of year?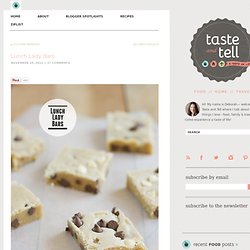 I've only ever attended a couple of them in my life, but every year, I tell myself that I'm either going to attend one or host one. Of course, this usually doesn't happen. But I'm so excited because this year, I actually am attending one, and I couldn't be more excited. My mind has been filled with cookie ideas, and I've been scouring cookbooks, trying to decide what I want to take. How To Make Perfect Brownies | How To Cook Like Your Grandmother - StumbleUpon. I've tried lots of brownie recipes: Boxes, scratch, frosted, plain, nuts, chips, fudge … Each of them has something to like, but depending on my mood I might want a change of pace.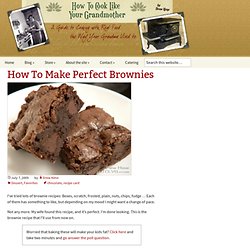 Not any more. My wife found this recipe, and it's perfect. Links - Show - StumbleUpon. Baked Eggs in Bread Bowls - StumbleUpon. This was our breakfast Sunday morning.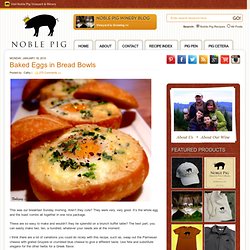 Aren't they cute? They were very, very good. It's the whole egg and the toast combo all together in one nice package. These are so easy to make and wouldn't they be splendid on a brunch buffet table? The best part, you can easily make two, ten, a hundred, whatever your needs are at the moment. Sugar Cooking. TK index - sweets. Recipe Index. Bakers Royale.