LEVEL B
www.etpe.gr/files/proceedings/21/1223367458_DIDINFO08_35_44.pdf
Polymesika Stoixeia
MULTIMEDIA kiosks.pdf
digitalschool.minedu.gov.gr/modules/document/file.php/DSGL-A102/ΔΕΠΠΣ-ΑΠΣ Ιστορίας/DEPS_APPS-history.pdf
ΕΠΙΜΟΡΦΩΣΗ Β' ΕΠΙΠΕΔΟΥ - Εκπαιδευτικό Σενάριο
Πιστοποίηση ΤΠΕ Π2
peiramatismoi.wikispaces
Αξονες περιγραφής σεναρίου για το ανοικτό θέμα του κλάδου ΠΕΟ2
A folksonomy is a system of classification derived from the practice and method of collaboratively creating and managing tags to annotate and categorize content ; [ 1 ] [ 2 ] this practice is also known as collaborative tagging , [ 3 ] social classification , social indexing , and social tagging . Folksonomy , a term coined by Thomas Vander Wal , is a portmanteau of folk and taxonomy . Vander Wal explains some of the characteristics of folksonomies by identifying two types: broad and narrow. A broad folksonomy is one in which multiple users tag particular content with a variety of terms from a variety of vocabularies, thus creating a greater amount of metadata for that content. A narrow folksonomy, on the other hand, occurs when a few users, primarily the content creator, tag an object with a limited number of terms.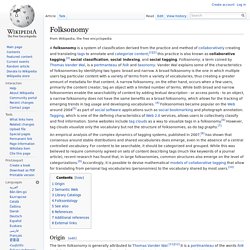 Ιστότοπος Επιμόρφωσης
zoho - ΕΡΩΤΗΣΕΙΣ B LEVEL
Να αντιμετωπίσουμε δυσκολίες σε βασικές δεξιότητες, που έχουν σχέση με διαχείριση αρχείων, πρόσβαση στο διαδίκτυο, αναζήτηση, πληκτρολόγηση κειμένων. Να έχουμε όλοι μας ένα λογαριασμό gmail, να μπορούμε να γράψουμε συνεργατικά κείμενα, και να δημιουργήσουμε μια ομάδα επικοινωνίας και συνεργασίας (google group). Να φτιάξουμε συγκριτικούς πίνακες με τις θεωρίες μάθησης και να δείξουμε ποια θεωρία μάθησης ενδείκνυται για ποιο αντικείμενο.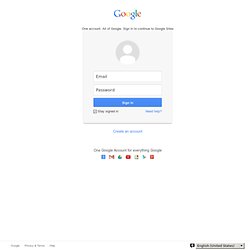 ΕΡΩΤΗΣΕΙΣ ΓΕΝΙΚΟΥ ΜΕΡΟΥΣ
αξιοποίηση του wordle στην τάξη
ΠΑΡΕΜΒΑΣΕΙΣ ?session-expired=1&redirect=main
ΕΠΙΜΟΡΦΩΣΗ Β ΕΠΙΠΕΔΟΥ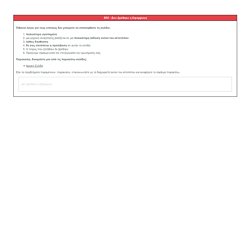 Είσοδος στο Portal Ξεχάσατε τον κωδικό σας? Αρχικη Σελιδα Το Εργο Υλικο Επιμορφωσης Υποστηρικτικες Δομες
ΓΕΝΙΚΟΙ ΔΙΔΑΚΤΙΚΟΙ ΣΤΟΧΟΙ
Best content in FilologoiKSE
Περιπατητική Σχολή - ΑΡΧΙΚΗ ΣΕΛΙΔΑ
Περιπατητική Σχολή - ΑΡΧΙΚΗ ΣΕΛΙΔΑ
qwertysometimes's Dashboard
qwertysometimes's Dashboard
Περιπατητική Σχολή - ΑΡΧΙΚΗ ΣΕΛΙΔΑ