Architecture
Bathroom Vanity Ideas A great selection of bathroom vanity unit storage and organization ideas to conceal jewelry, makeup and clutter. Outdoor Dining Furniture Ideas Get ready for finer weather by brushing up trends in outdoor furniture, including resin wicker chairs, teak finish tables and wrou... Modern Villa With Pool A contemporary villa with dual height open plan living space, a gym and a private swimming pool.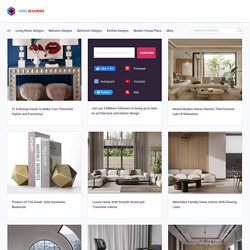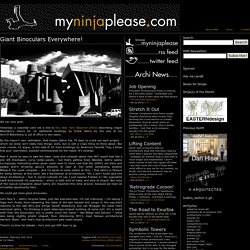 We can only wish. Yesterday a coworker sent me a link to this New York Observer article describing mayor Bloomber's desire for 10 additional buildings by Frank Gehry by the end of his term. Bloomberg is out of office in two years. By the mayor's own estimation, that means Gehry has 70 days to crank out each project – which we know isn't really how things work, but is still a crazy thing to think about. But even crazier, I'd argue, is the idea of 10 more buildings by America's favorite "hey, I know that guy" starchitect, pseudo-commissioned by the mayor.
27 | Home
architecture Renzo Piano piece by piece The "Barbara Cappochin" International Architecture Biennale mounts an exhibition on the Genoese architect in Padua The Pritzker Prize to Shigeru Ban "I see this prize as encouragement for me to grow" Copenhagen Architecture Festival x FILM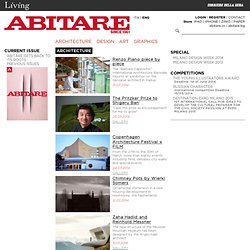 apr 04, 2014 WATCH: naoto fukasawa elaborates on the company's attention to craftsmanship, and his own approach to » 0 shares last week designboom attended the inaugural mextropoli architecture festival in mexico city. the balloon-powered internet system will begin its 2nd lap, where it will traverse over the pacific ocean »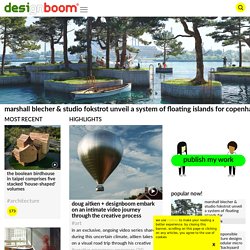 Ultramodern | Design Idea & Image Galleries on Dornob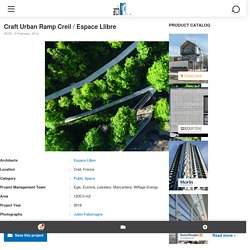 This article by Marc Kristal from Metropolis Magazine, originally titled "Digital Details," looks at the work of NRI, a New York company that is leading the way when it comes to 3D Printing (or rather, additive manufacturing) – finding that there is a craft in these machine-produced models after all. First things first: The term "3-D printing" is a misnomer according to Arthur Young-Spivey, the digital fabrication specialist at NRI—a 116-year-old, New York–headquartered supplier of reprographic services to architects and their tradespeople. "The correct term is 'additive manufacturing,'" he explains. "People call it 3-D printing because it enables you to wrap your head around it, but in some ways it's confusing." Young-Spivey has a point, as the process by which a digital file is converted into an object isn't "printing" in the commonly understood sense of applying pigment on a substrate.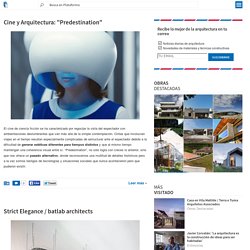 Henderson-Hopkins School / Rogers Partners © Albert Vecerka-Esto Arquitectos: Rogers Partners Ubicación: 2100 Ashland Avenue, Baltimore, MD 21205, USA Arquitectos A Cargo: Robert M. Rogers, FAIA, Partner, Líder D Proyecto: Vincent Lee, AIA, Associate Partner Director De Proyecto: Timothy Fryatt, Associate, Arquitecto De Proyecto: Kip Katich, AIA Área Proyecto: 11612 m2 Año Proyecto: 2014 Fotografías: Albert Vecerka-Esto
East Hampton Beach House Renovation by Utopus Studio A full restoration and renovation of an existing summer vacation home in East Hampton, the main requirements called for the restoration of the existing shell throughout the façade. As well as new mezzanine railing, millwork, carpeting, lighting, hardware and finishes in the interior.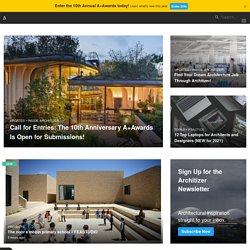 >> noticias >> arquitectura :: arte :: diseño >>>