VC
Template for Venture Capital Valuation Model
Business Plan Template Executive Summary
The NYC Lean Startup Meetup (New York, NY
Cancel Edit Delete Preview revert Text of the note (may include Wiki markup) Could not save your note (edit conflict or other problem). Please copy the text in the edit box below and insert it manually by editing this page.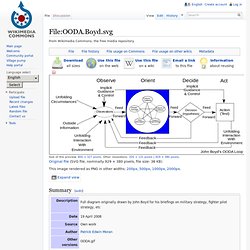 OODA.Boyd.svg
Image via WikipediaSteve Blank and I had the opportunity to create a presentation about lean startups for Maples Investments. Maples Investments is the only venture investor I know who has oriented their entire strategy to lean startups. They've invested in many great companies, including IMVU, Digg, Kongregate, Twitter... you get the idea. I really enjoy working with them and their companies. Steve and I worked to find a metaphor that would help explain the power of lean startups, and why they have a serious competitive advantage, especially in these challenging economic times.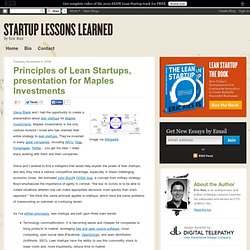 Principles of Lean Startups, presentation for Maples Investments
B ud Colligan focuses on software, digital media, education, and cloud computing investments at Accel Partners, which he joined in 1998. Bud sits on the board of directors of Yodlee and lynda.com and is an investor in and adviser to Days of Wonder, Wheelhouse and NextSpace. Bud was an Investor and Board Member at CNET Networks, acquired by CBS (NYSE: CBS); Brightmail, acquired by Symantec (NASDAQ: SYMC); and S3 Corporation, acquired by Via Technologies (TSE: 2388.tw). In 2013, Bud was honored as an Outstanding Director by the Silicon Valley Business Journal and San Francisco Business Times. Series AA Termsheet | florianfeder.org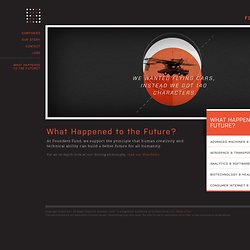 Are there any real technologies left to develop, or have we reached the end of the line, a sort of technological equivalent end of history? Once every last retailer migrates onto the Internet, will that be it? At Founders Fund, we vigorously reject this notion, and support the principle that human creativity and technical ability can build a better future for all humanity.
Meeting with a VC | bijansabet.com
Much has been written about the VC process over the years. The best VC and founder blogs have a done an amazing job at shedding some light and advice on a process that had previously been mysterious and confusing. Some of the important ways to prepare are to choose your VC targets wisely, do they have the same style as you do, do they share your vision, check references, and be clear about your objectives in the meeting. Partnering with a VC is a big one and should not be considered lightly.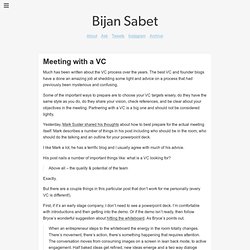 Going to Raise VC? Here's a Primer on Process, People & Powerpoint Deck | Both Sides of the Table
If you want a very quick primer on all the stuff nobody ever tells you about raising venture capital check out this video where Mark Jeffrey & I break it down on This Week in VC. A summary of what we discussed is below: Not 100% in order of the video, but close. All of this is covered in more detail on the TWiVC video above (and much of it is covered in text on this blog on the "Raising VC" tab) 1. Will a VC sign an NDA (non-disclosure agreement)?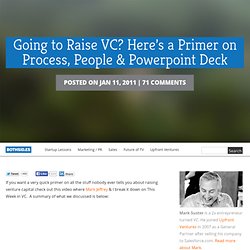 It's been an exhilarating first day here in Washington DC for the Geeks on a Plane tour. We met a number of policy makers from the White House and State Department, and had a solid Startup2Startup all about government policy and entrepreneurship. After a full day of talking, debating, thinking, and strategizing, we feel about read to take some good old-fashioned action. Will you join us? In a previous post, I asked readers for suggested topics that the US government needs to know about startups and entrepreneurs, and got some really interesting responses.
Support the Startup Founders Visa with a tweet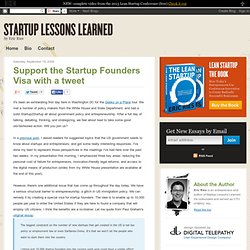 Ventures — Portfolio
Adimab is the first fully integrated, yeast-based antibody discovery platform. CoolPlanetBioFuels is developing negative carbon and carbon neutral fuels based on plant photosynthesis, which absorb carbon from the air. Corduro offers a range of payment services for Internet, mobile, and traditional retail transactions. Dasient is a leader in anti-malware technology. Their suite of products protects the websites of e‑commerce, media, web hosting, financial services, and other global enterprises from losses of data, revenue and reputation caused by web-based malware attacks. English Central makes improving one's English fun and effective by turning popular web videos into powerful language learning experiences.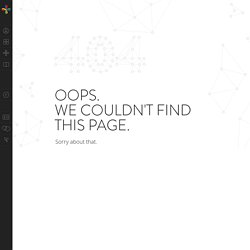 Venture Capital (VC) Blog Directory – 2011 Edition
This is the 4th edition of the Venture Capital Blog Directory (1st edition, 2nd edition, 3rd edition). This directory includes 149 venture capital, microVC/seed, and growth equity blogs. The imperfect statistic used to rank these blogs is their average monthly uniques in Q410 from Compete (more methodology info below). Blogs that have seen increased traffic over Q409 by 1,000+ uniques/month are highlighted in bold.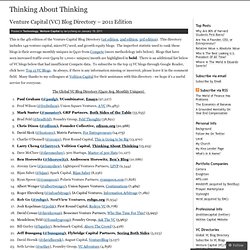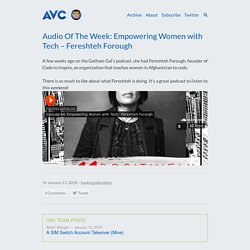 Ten years ago today I set up a TypePad account and started writing online. That first post was not much, other than the start of a habit that has transformed my life and my career. The early years were all over the place. I would write about the music I was listening to, the places I was visiting, my family, and increasingly my work. Some of you were there at the start and when I see you show up in the comments now it brings a smile to my face. You know who you are and I am most appreciative of your commitment.
It's exciting times these days after we launched Volition Capital on Monday (01/11/10). Commensurate with that launch, we also launched the Ask Volition blog – which is a Q&A blog that is authored by various folks at Volition. The first post on the blog is: Why did you choose the name Volition Capital?
Global Venture Capital (VC) Blog Directory – Ranked By Monthly Uniques
Google Reader has been discontinued. We want to thank all our loyal fans. We understand you may not agree with this decision, but we hope you'll come to love these alternatives as much as you loved Reader. Sincerely, The Google Reader team
People are spending more time on mobile vs desktop: And more of their mobile time using apps, not the web: This is a worrisome trend for the web. Mobile is the future. What wins mobile, wins the Internet. Right now, apps are winning and the web is losing.
Two big proposals from Massachusetts Governor Deval Patrick today. First, he's proposing to ban non-competition agreements. He's also proposing an incredibly clever and innovative approach to immigration reform applicable only to Massachusetts. I lived in the Boston-area for twelve years (Cambridge for four years and Boston for eight years. ) Even though I often say that was 11 years and 364 days too many for my "non-big city, non-east coast" personality, Boston still has a sweet spot in my heart. I had an amazing (and often excruciating) experience at MIT which was foundational to my personality, thought process, and character.
Foundry Group - Home
4 Questions and 4 Pressure Tests To Decipher A VC's Interest In Your Company
The Top 20 VC Power Bloggers Of 2010
Lightspeed Venture Partners Blog
Reader (1000+)