E-sport
La reconversion, un problème (aussi) pour les gamers professionnels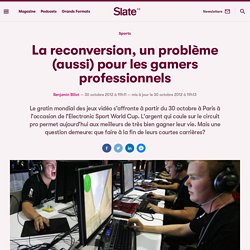 Un million de dollars. C'est la somme que se sont partagés début octobre les 7 membres de l'équipe des «Taipei Assassins». Ces jeunes Taïwanais ont remporté à Los Angeles le championnat du monde de «League of Legends», le jeu de stratégie qui monte actuellement dans l'univers du «pro gaming».
UK Gaming Professionals Take On The World
By Gemma Morris, Sky News Presenter One of the UK's top professional computer gaming teams has been competing at a major international tournament in Paris.