Funny Stuff
JPG Dump
Jean-Claude Van Damme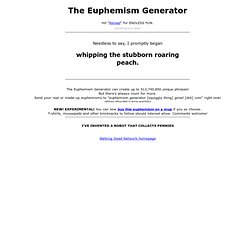 The Euphemism Generator can create up to 513,740,850 unique phrases!
Internet Humor Archive - Simpsonisms
"Now son, you don't want to drink beer. That's for Daddys, and kids with fake IDs." "Marge, it takes two to lie. One to lie and one to listen."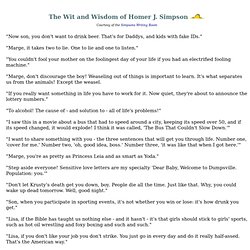 Homer Simpson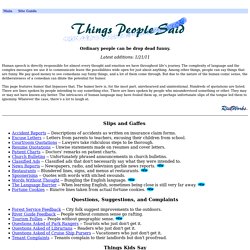 Ordinary people can be drop dead funny. Latest additions: 1/21/11
The following quotations are taken from official court records across the nation, showing how funny and embarrassing it is that recorders operate at all times in courts of law, so that even the slightest inadvertence is preserved for posterity. Lawyer: "Was that the same nose you broke as a child?"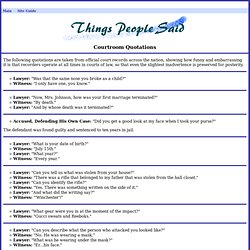 A lady about 8 months pregnant got on a bus. She noticed the man opposite her was smiling at her. She immediately moved to another seat. This time the smile turned into a grin, so she moved again.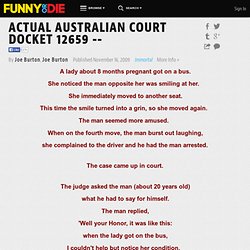 6 Rejected Milk Ad Campaigns (Even More Sexist Than The Original) from Funny Or Die and The 'Shop Shop
Post Randomonium - Let's hope the zombie
Top 20 Trippy Sites
Fact: You are more likely to die on your way to buy a lottery ticket than to win the lottery.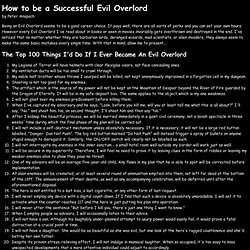 How to be a Successful Evil Overlord by Peter Anspach
Jack Black & Jason Segel's 'Little Drummer Boy'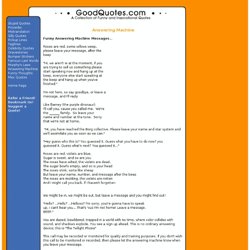 Answering Machine Funny Answering Machine Messages ...