Recipes
Illustrated Bites. English Cucumber Sandwiches. (Hey everyone.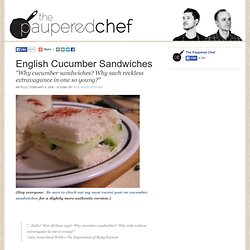 Be sure to check out my most recent post on cucumber sandwiches for a slightly more authentic version.) "...Hallo! Easy, Delicious Corn Potato Chowder Recipe: Shape Magazine. 100 Ways to Cook... The Comfort of Eggs in a Basket. Eggs in a basket was the first meal I ever cooked.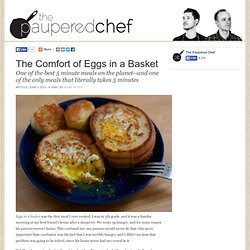 I was in 5th grade, and it was a Sunday morning at my best friend's house after a sleepover. We woke up hungry, and for some reason his parents weren't home. This confused me--my parents would never do that--but more important than confusion was the fact that I was terribly hungry, and I didn't see how that problem was going to be solved, since his house never had any cereal in it. "We'll make eggs in a basket," my friend said, pulling out a loaf of bread, a jug of oil, and a carton of eggs. You mean, we'll be cooking? FoodieView - The Recipe Search Engine. Recipes Engine - Easy Food Recipes Search Engine - the food search engine.
Easy Recipes | Recipe Archive 2005-2008. Favorite recipes/links of our members Mom's Macaroni & Cheese Inside Out Cake Corn Dog Casserole Blasted Chicken The Best Spaghetti Sauce You'll Ever Eat Indescribably Delicious Banana Bread Hummingbird Cake Orange Soak Cake by Tona in Bama Snickerdoodle Recipe by Prepared Pantry Lemonade Dessert by Annette Cake Mix Cookies Angel Food Variations Honey or Cinnabon Cake Dreamsicle Cake sent in by Terry Baked Beans with Pineapple (Crockpot) Orange Sunshine Cake Peanut Butter Swirl Brownies Grape Salad Life and Times of Sigmund Freud Kitty (Told in his own words) Newsletter index.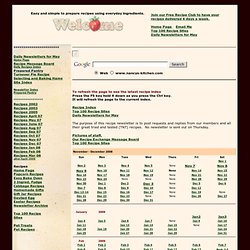 Scalloped Hasselback Potatoes. "Scalloped" is an attractive word, isn't it?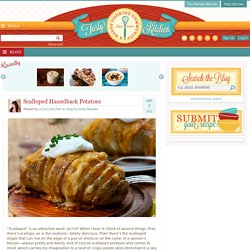 When I hear it I think of several things: first, there's scallops, as in the seafood—totally delicious. Then there's the scalloped shape that can live on the edge of a pair of shorts or on the collar of a woman's blouse—always pretty and dainty. And of course scalloped potatoes also comes to mind, which carries my imagination to a land of crispy potato skins drenched in a sea of cheese and cream. I can think of no better place to exist, actually. Punchfork - The best new recipes from top food sites. Chicken Parmigiana. This is one of the go-to dishes I make for my family of six.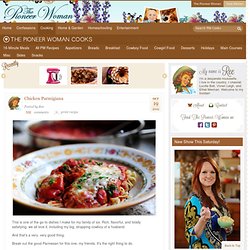 Rich, flavorful, and totally satisfying, we all love it, including my big, strapping cowboy of a husband. And that's a very, very good thing. Break out the good Parmesan for this one, my friends. It's the right thing to do. Seafood Pasta. Since I left the ranch five days ago—first New York, now Baaaahhhhhston—I've been eating seafood as if my life depended on it.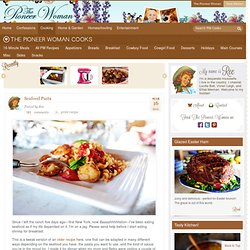 I'm on a jag. Please send help before I start eating shrimp for breakfast.
---