Misc
Why take pills if you can eat these 11 everyday foods that can help cure most common illnesses?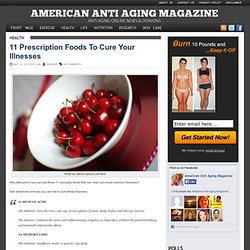 One Pill Makes You Autistic — And One Pill Changes You Back
Acupressure Guide Online » PointFinder
Introduction Acupressure, acupuncture, and related practices Do-in, G-Jo, Shiatsu, and Myotherapy, practiced in Asia for thousands of years, have only gained wider acceptance in the West in recent times. Traditional Asian medicine emphasizes personal responsibility for one's health. This page is designed to put the relief of common and minor discomforts and symptoms into your own hands. By learning how to stimulate your own pressure points, you can relieve minor or moderate symptoms, and reduce the need for nonprescription drugs. Unlike most drugs, relief is usually immediate.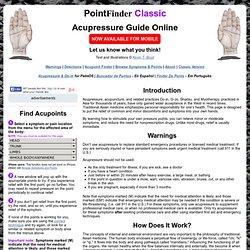 This Is Brain Surgery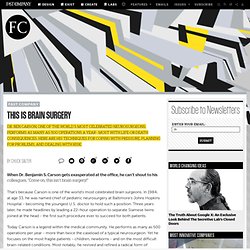 When Dr. Benjamin S. Carson gets exasperated at the office, he can't shout to his colleagues, "Come on, this isn't brain surgery!" That's because Carson is one of the world's most celebrated brain surgeons. In 1984, at age 33, he was named chief of pediatric neurosurgery at Baltimore's Johns Hopkins Hospital - becoming the youngest U.S. doctor to hold such a position. Three years later, he made headlines by leading a 22-hour operation to separate Siamese twins joined at the head - the first such procedure ever to succeed for both patients.